In this podcast I interview international Facebook advertising expert Josh Smith. He shares his top 10 tips to successful Facebook advertising.
Transcript
 Marnie
Welcome to Secret Women's Business Academy podcast where we are talking to one of the best Facebook promotors in the business, We Fill Events, and we have Josh Smith here with me from We Fill Events, he's a guru in the industry. He's been in it for a long time and we're really excited to have you chatting with us Josh, thanks for taking the time.
 Josh
Thanks, I think I just need a second to get used to being called a 'guru'. I think I need to sit with that and see if I'm comfortable.
 Marnie
Well that's because you sit behind a computer and never look up, right? Because you're always on Facebook so, you know, no one has a chance to call you a guru! But you have been around for a really long time and doing this for…well not a really long time, you're not that old! But you've got a lot of experience and a lot of wins around advertising on Facebook and getting great results for your clients. Thanks for taking the time to give our girls some advice on their Facebook advertising and your top 10 things that they can do to improve their Facebook advertising or what they need to consider. But first, tell me a little about you, your journey and how it all lead to you becoming an expert in Facebook marketing and advertising.
 Josh
Right, OK. Well firstly thank you for the introduction, it was very very kind. In terms of my journey, I guess for me the reason why I'm where I am now and everything that I'm doing online and the success that I've experienced and the success that we've experienced as a business alongside my partner Levi. For me personally, my journey into digital marketing probably stems from a place of being wildly frustrated.
So, when I first went into business, going close to a decade now… it wasn't really the beginning of digital marketing, digital marketing was around, but it was sort of lesser known in terms of what you could do online. But as I was growing and trying to achieve what I was trying to in different industries, I was always left frustrated by the people that I needed to leverage around me to build a website, to run an online marketing campaign, to just do somewhat basic, yet intricate, tasks online that tie funnels together, even just create funnels and then tie funnels together, and then put strategies behind that to actually make it all tick.
So eventually, there was a straw that broke the camel's back and I decided that I would just figure it all out by myself because I was tired of being let down by people around me. And I was tired of just being at the mercy of other people. So, with that attitude, I decided well I'm going to go figure out this digital marking space, I'm going to learn how to build my own websites, run my own campaigns, build funnels, do all the stuff that goes into funnels like good strategy, good copy – all that kind of stuff. And as a result, I would be a completely self-sustaining operator and someone that wouldn't have to work with other people anymore, except for clients obviously. And, you know, that goes as well as it does for as long as it does. And, thankfully I started working with people again once I'd gotten past my frustrations. But by that point, I'd got to a level where I was able to be quite effective in things I was trying to do online. And I tended to be a somewhat pretty decent little strategist and implementer when it came to building up funnels and running campaigns, that kind of thing, which led me to my current business partner, Levi, who for the past five years or so we've been building a couple of little businesses together all based around digital.
We started in the space of doing basically everything in-house for our clients' digital marketing strategies, we'd build websites, lead gen – pretty much anything that you could name. We even did online-to-offline campaigns, which was always quite interesting because you got digital marketers butting heads against the traditional print marketers who think that that's still where the sunshine is, and it's not. So, that was always interesting.
But to fast forward roughly two years ago, we had to take a sort of big restock as to as to where we were headed, due to a couple of things not panning out for us in terms of what we were trying to achieve on a single project in the states, which unfortunately didn't pan out, but you know, not through anyone's fault, it just didn't work. And as a result, we had to relook at our entire business, our entire trajectory to that point and look at where it was that we were having the biggest impact and that was through live events and it was quite insane when we were sitting there looking back at it and the profound impact that we have had with our business, it was all coming from these live events and we never ever saw that as the core business until right there and then. And, in a nutshell we decided to pursue that heavily. We rebranded who we were, which was Sanford & Smith, which was a full suite digital ad agency and turned that into We Fill Events. And now all we do is essentially serve ethical speakers and help them make their impact by being able to scale out their live events all around the world. And to do that, we obviously implement all the digital campaigns that we've been building out for years just solely focused on live events. It was at that point as well that I truly realised what an actual niche is, and the world opened up.
 Marnie
Yeah, it's so interesting, and you went on the journey that so many entrepreneurs go on, and so many that I work with, for sure. They try to be all things for all people in all spaces, because they can. Then all you do is dilute your message, your market. It's just too broad. It's hard to market because you're talking to so many different people. Whereas, when we niche, we're talking to one group of people, we get clear on who they are, and then we just can achieve so much more.
 Josh
Yes definitely, that's definitely been our experience. You know, we thought we understood what a niche was when we were digital marketers. We thought that was the niche but it wasn't until it was like, OK, we're digital marketers but solely focused in the space of promoting live events.
 Marnie
And specifically, through Facebook, right? Because that's where you get the best results.
 Josh
Yeah, the best results consistently from Facebook. I mean, you can advertise elsewhere, but 'bang for buck' and speed and scale-wise, Facebook, we just haven't been able to beat it yet. Not saying that we ever won't, but at this point Facebook is definitely the leading horse.
 Marnie
And you do know both; you know how to fill rooms and fill events and the rest of it, but you also know how to effectively product market. And for our smaller businesses listening, we're also going to talk a bit about that. You've come in to some of our live rooms and just taught across the board great Facebook advertising strategy, which is awesome, so I just wanted to let people know that we will be talking about both today, but definitely We Fill Events know how to fill rooms and they are really really really really good at it and they are used by some of the biggest international speakers in the world, so, that reflects on everything that Josh, Levi and the team are doing which is awesome. Now, Josh you're an entrepreneur first, right? So, I've known you for a long time now and you've had lots of different businesses and done lots of different things. You're an entrepreneur first really, so what advice would you give to women starting out in business or wanting to grow their business that's worked for you apart from niche?
 Josh
Yeah, I mean it's kind of a hard one because there's so many places I could go with that, essentially, and this might sound kind of dumb, but there's a lot of value in being naive to an extent. I look back and I honestly don't know that if I knew everything I know now back when I began, I can't say that I'd still be sitting here today. I don't think I'd go through it. But at the same time, I truly truly value the education I've had in all the ups and all the downs that I've had, through growing several businesses and failing a lot of the time. So, I think there is an immense amount of value in being naive because it allows you to stay in the game when a higher logical sense of yourself down the line would probably say "Well, you probably shouldn't have done that" or "probably wouldn't do this one again". Being naive gives you the ability to go into places you probably wouldn't otherwise. And it's in those places that you tend to get the best education. I'm one that, especially as an entrepreneur, I created this mantra for myself which pushed me through the tough days, which is "if I can't, then I must". If there was something I was afraid of, I would just go and do it because if I didn't, I'd psych myself out and I'd make myself feel really bad about it. Being naive, it's cool to be naive. It will push you and if there's something that you're afraid of doing, then tell yourself that you must and you will learn immensely from it. Those would be my two 'outside the box' suggestions there for you. But something I guess more tangible than just being naive and run into walls, I suppose do what it is that you love. Everyone says it, but you know you have to drum that in.
 Marnie
It's the truth!
 Josh
If you don't enjoy what you're doing, don't even bother trying to build something because you'll get six months or a year in, if you're lucky, and you'll just probably hate life. Truly do what you love and do it in a way that you can actually commercialise it, because you have to make money as well.
 Marnie
Yeah, that's a great point because the thing is you were talking about failure and you were talking about getting knocked down and being naive, and if you're not doing what you love, how do you get back up? If you're doing what you think you should be doing or you're doing it to make money because it sounds like it'll make you rich, then you have no reason to get back up. You just give up.
 Josh
Yeah that's right, and if I can just add one more thing actually on that, it's always take progress over perfection. There are so many entrepreneurs out there that just think that the time will be right to launch or the time will be right to go and try and sell something. The time is never right. The time was yesterday. Just go do it and see what happens, and just take the feedback that you get from the market, from everything around you to learn and grow from. If you're trying to perfect something, you'll never get it going. Perfect anything doesn't exist.
 Marnie
Dare to fail. Dare to fail, you're right. You don't look back and say, "I wish I did that then, I wish I did that then". Dare to fail. What have you got to lose?
 Josh
Exactly, nothing. Yeah.
 Marnie
Well it depends on what you're doing!
 Josh
Yes, true true. But you get to a point where you kind of look forward to the fails, I think and the falling down because it's on the other side of that, something pretty special tends to happen.
 Marnie
Yeah, it's true. You wouldn't have got really super clear on what you really wanted to do if you hadn't failed enough to see it, I guess, or to be forced to look. To get really clear on where you want to go and what you want to do. We'll talk about it later, but a lot of it's based on your intuition and your gut feeling too; what's the next best move, what's the next best thing I should be doing. And I know you moved to London on that feeling, and that's worked out really well for you. But we'll talk about that in a minute. Now, I promised listeners that you'd share your top 10 tips on Facebook selling, so are you ready to share your first tip?
 Josh
Yes, I am ready to share my first tip.
 Marnie
Beautiful. For both filling rooms, again, and also other marketing through Facebook. So, your first tip is what, Josh?
 Josh
Yeah cool, so these tips are definitely all encompassing so they don't strictly apply to events and they don't strictly apply to selling something particular online. It's something that I think this little framework will help you. No matter what you're trying to achieve with your marketing whether it's on Facebook or offline. But I guess number 1, and it's so basic but so so true and overlooked, is the fact that you should always know what is it trying to achieve. That should be the backbone of any campaign you ever run. Are you trying to generate leads for a specific service, program or product? Are you looking to directly sell your products, programs or services? Are you looking to fill events? Or are you simply looking to get your brand out there and build brand awareness, get eyeballs, so to speak, or "impressions" – technical online marketing jargon there, even offline jargon. So, number 1 is really really based around always knowing what it is you're trying to achieve. Otherwise you're just going to put any kind of campaign out there that you feel like wanting to run, and it might not necessarily be the right kind of campaign that your business needs to you to run.
 Marnie
Beautiful. That makes a lot of sense to me, that's the same with when you're trying to run a business isn't it? You should always be looking to understanding what you're trying to achieve at every level of your business.
 Josh
Yep that's totally true. If you drive your ship in the ocean, you don't just cut the sails and see what ends up happening you're just going to drift around. Yes, always be on purpose.
 Marnie
Beautiful, alright. So, what's number 2?
 Josh
Number 2 is make sure that your brand is ready. Your brand has to be ready for mass market exposure and what that means is, do you have clean, professional, consistent branding where wherever anybody looks…and that consists of things like logos, fonts, the way that your brand speaks and your messaging should be consistent everywhere. Everything should be consistent across all social profiles as well. So, whether you just use Facebook or whether you just use LinkedIn, or if you're one of those people that is using Facebook, LinkedIn, Instagram, all the others that you can name – try to make everything consistent. And then, beyond that show that you have credibility in your space. And credibility can be in the form of testimonials – text/video testimonials as well as brand and partner associations. For example, if you were to see our website, down the bottom you would see the different companies that we're aligned with for different purposes as well as charitable partners that we're aligned with, plus video testimonials. So, really stack the credibility.
 Marnie
Yeah look, you know that I'm all about getting brand right and I get very uber diligent about that but that's what made it easy for us when we first stepped out speaking, is because we had the robust brand behind our marketing messages and I know sometimes when you're working with new speakers, Josh, you've said in the past they just don't have the brand to back it up. So, it makes your job harder. It's not that you can't do it, it just makes it harder work because we know that when we put out a whole series of ads to fill our rooms, our website spikes so people are going over there, people are checking me out on LinkedIn, they're checking me out on Facebook on our business page there, wherever they can find me and we follow the clicks through Google Analytics on our website. My Facebook page 'likes' goes up ridiculously. Now, if we didn't have a consistent brand out there, it would just be harder. And also, it was easier to fill our rooms. We got a much better click-through, didn't we?
 Josh
Yeah, yeah that certainly helps with branding and getting that stuff correct as well. You just have to keep in mind that when you're out there running ads, especially in a social setting like Facebook or any other platforms, you are literally putting yourself on a pedestal, sticking your hand up and saying, "look I'm here, come and see what you find". You could have a good landing page and good-looking ads but people start digging a bit deeper, and if they're not seeing other assets around the brand to back you up, then that can be detrimental.
 Marnie
Yeah. They can't find you, or worst still, they find you and it's all really shoddy brand work, and you just make it harder and it gets more expensive. So yeah, that's a great tip. So, I have down number 3 here "have an infrastructure to capitalise on your marketing, whether it's Facebook or other".
 Josh
Yes, critical. This is about having a good stable of assets around your business, that can allow you to actually capitalise on the traffic that's coming to your website, landing pages, social profiles. Essentially, effective marketing, particularly online, it means that you're generating traffic. And traffic is pointless if you don't have the infrastructure to capitalise on it. That infrastructure can be things like landing pages, website's lead magnets that would be peppered in there amongst your websites and landing pages, ways to take people from someone who's just on your website or on any page and converting them into a funnel of some kind. That's what we mean by infrastructure. Beyond that, having CRMs and systems to be able to create campaigns that nurture leads and help you make sales at some point. As good acid test for this, imagine that I had 1,000 leads right now, and I'd just drop them into your business tomorrow, could your systems and business infrastructure manage it? Would those leads go into marketing campaigns that are appropriate to those leads where they might sit? Do you have processes for actually having conversations with those people? Do you have processes for actually being able to give value to those leads that come through, or are you just going to think, holy crap, I've got a thousand names, numbers and emails and maybe addresses in front of me and I have no idea where to start. I'm going to try and speak to all of them identically even though they are all in different positions in their businesses or their lives – however it is that you assist them. So, yeah good things to think about.
 Marnie
Yeah. It's all very well pushing leads to your business, but if you can't handle the leads then you're in trouble, aren't you? Because your business looks like it's underperforming and you're definitely disappointing people that are coming to you…and I know you have spoken about it in the past, pushing lots of lead through to some companies that turn off the ads. "We cannot handle this, we don't have the infrastructure. We weren't expecting this". So, as much as that is brilliant, it also isn't great because you lose the job for being too good and they disappear.
 Josh
Yeah, as a marketing company that is quite literally the worst feeling ever, second to having a campaign that just won't work for the life of you no matter what you do to make it work, having a campaign that works so well that the client can't handle it and they can't keep you on anymore. That's just the ultimate, ultimate slap in the face.
 Marnie
That's horrible, isn't it? You were saying sales funnels and landing pages and all that stuff, I know a lot of people make the mistake of putting Facebook ads out there and then having them linked through to their website. And they think that that's going to make some sort of a difference and linking to the home page of a website is like giving away your money, right?
 Josh
That's 100 percent accurate. And that's actually really timely because we have a client that's about to jump on board with us now, and one of the hesitations that they had on bringing us on was the fact that they'd tried Facebook advertising before and it didn't work before. Therefore, you know, it doesn't work at all. So, to help them out and to put their minds at ease, I said, look, give me access to your Facebook account. I'll go through your campaigns, I'll do somewhat of an audit, get a bit forensic and I'll just see if I can try to see where someone else might have gone wrong or where the ball might have dropped, and that will help put your mind at ease. If I go in there and I see that the campaigns were done perfectly and didn't work, then I'll be honest and say, look, I probably can't do better. But the fact is I went in there and looked at the campaigns that had been running, and one of them was ads running directly to a website that was trying to convert people into an event. Now, even me with my trained eye, I couldn't work out what the point of the ad was. Because the ad was talking about an event, I was going to a website, and I wasn't finding where this event was on the website. So, these people had spent hundreds, actually no, I think they spent $2,200 on a campaign that was just complete crap.
 Marnie
That people might have been clicking through to, but then they just lose them as soon as they land.
 Josh
Exactly. They don't know what to do. It's cold traffic, like Facebook. The nature of Facebook is that it's not 'search marketing' in the way that people have actually put something into a search engine to find you specifically, and then learn. Facebook is disruptive, you know, you're meeting people in the middle of their day and you're saying "hey, check this out". And you have a very small window where they click and give you the time of day to work out whether they want to be involved in your offer or not. And when you're sending people to pages that aren't optimised for a specific purpose, which is to convert them into something, then you're going to lose them. You just don't have very long, and the clock starts ticking as soon as someone clicks on that ad and they get redirected out to a page of some kind.
 Marnie
Yeah. And then don't even start on, you know, that your website loads slowly, and that your messages are mixed… You really do need to understand how to best maximise your Facebook sales funnels, like how you set them up and that they are sales funnels not just little click-throughs to your website.
 Josh
Totally.
 Marnie
Alright, so what's number 4?
 Josh
That all ties in really well to number 4, which is around knowing your avatar really well.
 Marnie
What's an avatar Josh?
 Josh
So, an avatar would be your ideal audience. So, in this case, it should be around you being able to look intimately at who is your ideal customer, or student, or client, whatever name it is you give to someone who engages with you financially. Being able to create some form of narrative around who they are, where they are, what they like to do, what their lives look like. Because the truth is that you know you can define them to the nth degree, quite literally, using the tools that Facebook provides you…and it's actually quite scary a level at which we go to with your targeting. And I mean you either have two options you can either rebel against the fact that Facebook has so much data on us, or you can use that to your advantage. And as entrepreneurs, we kind of need every inch we can get, so roll with it and use it to your advantage. So, the more that you know who your avatar is, who your ideal consumer is, and the narrative that surrounds their lives, their business, wherever it is that you look to come in to provide a solution towards. The more that you can articulate that in your own mind, the more power you're going to have when it comes to defining who they are on Facebook. And then that actually ties straight into point number 5, if I could jump straight on to that, unless you want to chat on that?
 Marnie
No, go for it.
 Josh
Okay cool, so point number 5 is around work on getting your messaging really right. If you know who your avatar is to a really high level, and you intricately understand how to message to those people, you're going to achieve the results just based on those two things. Great messaging is truly truly underestimated. And I think that people get lost in the tools too much. Great messaging when coupled with knowing your avatar well, pushed out through a tool like Facebook…it can be incredibly powerful. However, poor messaging to someone who's not really your avatar pushed out through a tool like Facebook can be an epic fail. So, great messaging can be that thing that saves you even if you do a bad job at really sectioning off your ideal avatar, using the powerful tagging tools of Facebook.
 Marnie
Yeah, I get really pedantic about this in business too. If you know your target market, and as you said more importantly, your avatar. What keeps them awake at night? What are their problems? What are the problems that you solve? And then you talk to that…you've got half the work done.
 Josh
Yes, yes definitely.
 Marnie
We try to be this and be that, and really, it's like, who is it that you want to help? What are their problems and how do you solve them? Find it out. And then talk in their language. You know, a guy that works out a lot at a gym and is quite masculine has a very different language to a female schoolteacher…potentially, we're talking in general…that might teach kindergarten kids. It's just a very different vibe that you would speak to them in. And again, rolling that out through all of your messaging and understanding your brand personalities makes it easier and easier to succeed in Facebook as well, doesn't it?
 Josh
Yes definitely. And what I really like about messaging is the fact that it's…I mean, it's not easy to implement, you have to have some sort of form of grasp around like being a good copywriter, having a structure around doing that.…but the power of great messaging is that it can save you if you get all the other stuff wrong. Like, if you're really really stuck, like bomb, on the other actions of your marketing, if you get messaging right it can be a saving grace.
 Marnie
Yeah, we have lots of tools and training on just getting your target market and avatar right in the Academy. So yeah, lots of girls just love it because it's so key. So, it's beautiful that you've got it in your top 10 tips! Great segue. So, what's number 6?
 Josh
Number 6 starts getting a little bit more technical. So, this is around knowing the metrics around your business before advertising. Because essentially, if you don't know the metrics around your business, then you actually have no grasp as to what you could or could not be affording to spend on advertising. If you don't know that, you're essentially gambling. So, look, this means truly understanding your core offers and their price points, for example, say you're a coach. You might have a two-day retreat for $2,000, a six-month coaching program for $10,000, and a one-to-one 12 month coaching program for 30 grand. Know what it actually costs you to deliver each one in hard costs. In the simplest sense, if you take the prices of your offers and you strip away your actual hard costs, you technically have your profit margin at a really basic level. So, from your profit margin, you can then actually decide what you would be willing to pay per lead, and ultimately per sale to get a sale. So, for instance you're a coach with a two-day retreat, as mentioned and it's two grand. Your hard costs on that, just imagine that they're a thousand dollars. You would have a thousand dollars left. Technically you could pay up to a thousand dollars for a sale. You wouldn't want to, of course, because you wouldn't make any money. But you could without losing money. OK so working out your metrics helps you determine your potential ad budget and what you can afford to put into your campaigns if you know what it is you tend to profit after your hard costs before you start marketing and advertising. Knowing your metrics is a really key one.
 Marnie
You understand the life of your client too, don't you?
 Josh
Yes. Yeah definitely.
 Marnie
We drill down into that, in my company. We might spend a lot up front but if we can extend the life of a client over a period of time that, you know, potential weighty marketing upfront even though it might have been a free room or are a free offer or a free whatever, as long as you close enough into the next step and enough into the next, enough into the next, then you don't just take it on that one event you take the success of your Facebook ad across the whole life of the client.
 Josh
Yeah that's definitely right, and it speaks volumes of building a good ascension model, which actually isn't in my 10 tips but having a good ascension model around your business. Like, if that's your model, if you're running a 'Marnie' type model, where you're a touring speaker, having a really good suite of offerings around the business is key. Otherwise chances are you will lose money, if you're trying to make it back just on the front end through, say, one offer. So yeah, really important.
 Marnie
Brilliant. So take us on to the next one Josh!
 Josh
Alright, lucky number 7 is around having assets to help you generate leads and make sales. Assets are things like gifts. If you're a retail business, think coupons or special discounts that you could put into a campaign somewhere or somehow. Other gifts might include webinars. What content could you put together and deliver in a webinar that would be useful to your ideal audience that would help you generate leads and make sales. Now I'm just going to assume that maybe you don't know what a webinar is. A webinar is essentially a live event, except held in a digital format. So, kind of like this podcast, Marnie and I chatting through a Zoom call which is basically almost like a Skype call. And you know, we're just having a chat one-to-one, but you can actually do these same things where you're the presenter and you can have as many people as you want on the call and just present them from your home study or from a coffee shop, wherever it is that you do these things, and go ahead like that. We're living in a market right now, or we're operating in a market I should say, where content really is king and those who are publishing great content and educating and being seen as thought leaders are the ones that are ultimately going to excel with their brand and win more and more opportunities over their competitors. Webinars are just one way to do that and doing so would help you build assets around your brand. Similarly, you can do this with ebooks. So, take the content that you have; the IP or value that you have within your business and structure that into an ebook. Beyond that you can do live events, essentially a webinar, but actually live. Take your IP, wrap it into a live event format. That live event could be two hours, it could be four hours, it could be eight hours. I've seen preview events go as long as two days. Honestly, you can get as creative as you like. Essentially, just create assets of high value to your audience, that are low cost to you.
 Marnie
So, what would be an example through products then Josh, or a different kind of service rather than coaches, and speakers and things like that?
 Josh
Yeah cool. I guess in terms of products, like hard products and such you could do special discounts or coupons. You can run advertising campaigns for those types of things. You can get…I don't want to lose people…but you can get ultra-tricky and you can do pixeling type stuff where you can be following people around the Internet and then showing them different ads on Facebook based on what you know they've seen on your website site, particularly if you're selling hard products and such. You can be showing them more and more through Facebook because you can track them. Doing things like that can allow you to create offers that you deem appropriate based on that data you get, sort of return based on how you follow people around on the Internet.
Now that's going down a rabbit hole now, probably don't want to go too far!
 Marnie
Yeah but it's good to, you know…
 Josh
Good to be aware of.
 Marnie
It's again like having the funnels, you might break even on the first thing you sell them through Facebook but it's about having your follow-up, they're now on your database and when you speak to them, you upsell them, cross-sell them and the rest of it. And, you know, "buy this widget" and "get this widget for 50 percent off". And so, you're up-selling them straight away. Or "sign up here and get 20 percent off this product" or "you can buy this product for this, but if you sign up to our specials list you can have it for this". So just different creative offers that you can do to entice people to buy and just work through your funnels, and then once you've got them on your database, Facebook has done its work. People with robust databases can take the peddle off Facebook bit, as long as they're constantly communicating to their database.
 Josh
Yeah that's right. Once you have a database ticking over and you've got leads coming through, there's no end to what you can do after that point. They're there, you can nurture them. You can do what you like with them and sell appropriately when the time comes.
 Marnie
Ok awesome. So, number 8, create well-thought-out funnels and marketing campaigns, that's actually what we kind of started talking about. Take it away!
 Josh
Yeah so essentially, once you're generating leads, imagine the process as if it was dating. What that means is, respect the person who's just entered the world of your business where they are. Don't try to accelerate them to your highest paid offering immediately because that just won't work. It's like proposing on the first date. Get them in with the low cost to you high value to them offer, then nurture them with campaigns that deliver content to them like videos, blogs, ebooks, webinars, live events. Add value, educate them. Earn the right to position higher ticket priced items as you go, as that relationship forms and, you know, you start getting to the point where you have earned the right to position the highest stuff and ask for bigger commitments.
 Marnie
Yeah, we find a lot of the time with some people that coach with me and they're like "but I said that it was $450 and it's really hard to close". It's harder to close that online if you don't have a relationship. It's like you said, it's like dating and then asking them to marry you on the first date.
 Josh
Yeah that's right. Like, the prices, it's entirely out of context. You know, for example, if I just sent that link out in an ad or just to someone without having an actual conversation and framing it up first or like it's just completely out of left field and the chances are that it won't land. There has to be a nurturing process that goes in front of that, especially when the items are high priced and you have to position to the point where the price seems bang on for value or even too low, to the point where someone takes action immediately.
 Marnie
All right. So, nurture the lead. Give them lots of great value before you try to sell them anything.
 Josh
Yes definitely. Give give give and then ask to take something in return when it's appropriate. Hence with you, you run your events for free initially, half a day of excellent content. Your community loves you for it. And if you would like to work with me, this is how it works and this is what we'll do and this is what you'll get. And you've earned that right. But if you just promoted your core business out there immediately…
 Marnie
But even if I walked into that room and tried to sell them straight away without giving them great content or setting myself up as the expert or showing them what I know…it just wouldn't fly.
 Josh
Totally, that's what I'm saying.
 Marnie
Yeah exactly. So, after four hours or so giving great content, that even when they leave the room they feel that they know more…a lot more…than when they…you know…it was worth their time. And you got to be respectful of that because people's time is money. And in the case of products, you want them to purchase your product and be really happy with it so they return and purchase more. It's not about just selling, in most businesses, one product. It's the life of the brand, it's nurturing them into becoming a brand advocate.
 Josh
Yes definitely, the more creative, the more diverse and structured you can get with that, honestly, you've just immensely improved the value of your business because you'll find ways to…yes monetise to a further extent, which increases the financial value yes, but also increases your value as a leader in your space to actually add value and impact, which I think we're all probably trying to do more so than ever before, it's not just about money.
 Marnie
Which leads you on to point 9.
 Josh
Yes, it does! Which is about being genuine and authentic. So, this goes without saying, but be who you are. Actually, be congruent with your brand and its messaging. If we go back to a point 2 around the branding side, the whole mission there is to be congruent across the board with, not just your logo, but what you're saying, how your positioning yourself, how you're presenting what it is that you do. Don't drive false claims and over-hype stuff because so many people are doing it. Facebook's pretty good at weeding it out. Trust me, if you are putting out stuff that sort of seems a bit wishy washy and probably a bit not accurate, Facebook will tend to pull you out pretty quickly, or call you out I should say – call you out, pull you out. And that's not a good a good place to be if you're running campaigns that are false or seem like they're misleading. So, just always be congruent. It's just the best way. Be truthful. It's harder to lie, so don't. If you're not authentic, you truly will get called out through Facebook ads and even if it's not through Facebook themselves saying you can't advertise on here anymore, because we don't believe in what it is that you're spruiking, so to speak. This is advertising in a social setting, which you shouldn't forget. And the feedback from the user's perspective is instant. You can't just like a post or just choose not to like it. People can put angry emojis and all that kind of stuff. Angry reaction, I should say, and then on top of that comment and say pretty much whatever they want. So, the people will hold you accountable, which I'm actually a big fan of. I think it's great being held accountable on your ads.
 Marnie
And then Facebook will shut you down if you don't change.
 Josh
Yep, totally. And then you have a hard fight up a steep hill at that point. So, just be congruent, honest and true to your values and that of your business.
 Marnie
And deliver on promise.
 Josh
Totally. Yes.
 Marnie
Beautiful. So, number 10 is respect the process of advertising.
 Josh
Yes, this is a really big one. And it kind of actually ties into the case that I mentioned before with the client we just brought on. They had some bad results in the past, and they'd worked with third parties before. They didn't have the results and therefore immediately going into the conversation with us, they're somewhat skeptical because they haven't advertised at a high level. They haven't seen the results on their end or from the results of the third party. So, they're immediately on the back foot. The truth is, is that you can't beat yourself up if the results aren't immediate. Because the truth is, that in a lot of instances they won't be, because advertising comes down to split testing, it comes down to testing lots of different variables that go into a campaign to see what the winning formula is. And that might sound frustrating, but you got to look at it in context of where we are. We think well back in the day, even now, you run a TV ad or a newspaper ad or something like that, you would immediately dump a huge stack of cash into something that has no tracking, no feedback…no nothing. And no ability for you to understand the effectiveness of that campaign at all. You're just literally shooting and praying to see what happens.
In the digital marketing sense, as soon as you press play on an ad, as soon as you spend a little bit of money through it, you're getting direct feedback straight from the source. Back to you in an easy to read…somewhat easy to read…dashboard that's telling you what you're spending, how you're spending it, where you're spending it. What the results are looking like. And doing that allows you to track things like conversion rates, what it's costing you to get sales in the door, leads in the door. How your ad is actually visually performing so people actually actioning it, clicking on it, doing all that kind of stuff. And you get to learn pretty quickly as to if your campaign is succeeding or if it's not, and if you need to pause it, or stop it, start again. Or pretty much turn the gas on because it's working really really well. Advertising, especially online, is about respecting the process. And then just incrementally going through the process of trying one thing, testing it, using the numbers to help you make decisions. Not just making decisions based on the way that you feel. And you might be listening thinking, oh God, how the hell do I do that, it's not my background. In which case I would say either educate yourself…and there's so much good content out there depending on what it is that you're trying to achieve. If I was to name one of the better general Facebook marketing type blogs out there, just Google a guy called Jon Loomer. I have no affiliation at all to Jon, but his content is outstanding and he literally covers pretty much everything, and he's like always on the cutting edge so, as like a generalist trying to get into some campaigns for myself, if I didn't know where to start, I would definitely start with his content. Or beyond that, hire an expert. If you really don't want to be going into this and sort of running yourself which I completely understand. If you're not marketing-inclined at all, and your core business is nowhere near marketing related, then hire an expert. Outsource to the right people and that would be a good way to start respecting the process of advertising and understanding that it takes time and a bit of magic.
 Marnie
Beautiful, and I think the key thing there too, as you mentioned, split-test. And that is just have multiple ads that have different messages and call-to-actions, and then test which ad is working, and of course the one that is keep it going and the one that isn't shut it down.
 Josh
Yeah, definitely. When it comes to split testing, the double-edged sword with it is that a lot of people, especially those who are new to it, they'll just throw a heap of stuff out there, a heap of ads, but not know how to look at the numbers. If you're testing, do be aware of the different ads you're sending out, be aware of where you're sending the traffic as well; so, different landing pages. And just try to make the decisions backed by data. Because once you start testing multiple ad creatives against multiple landing pages or multiple different offers, if you're just selling something directly, you're immediately adding more variables to cross against each other and you should test poor against good, and good against bad. If you really want to start going crazy with it, but let's not go there today.
 Marnie
Yeah no. Well I know a lot of people that do one ad and send it to their website and then state that Facebook doesn't work.
 Josh
And they spend ten dollars!
 Marnie
Yeah, and that's not the case, it's just you haven't got your messaging right, you haven't got your ad right. And then you're sending them to the wrong place, you haven't got your systems right. So, it's about understanding that it's a process, not just "I gave it a shot and it didn't work, so I'm never doing it again". It's about understanding and educating yourself on how Facebook advertising works. And then step out. Back in the day of print media you got one shot at it. If your ad didn't work, it didn't work. You couldn't reprint it, at least online you can tweak it and change it and try again and it doesn't cost you anything.
 Josh
Oh my God yeah. Absolutely. If you were somewhere on the fence, you're like, man I have this pot of cash and I know I can put it towards a radio ad or TV ad or even a print ad…just put that towards digital. And you'll be able to generate a far better result and you'll have analytics, insight as to what you are actually doing. Yeah, so stay away from analog.
 Marnie
Yeah, I would agree with that one. Get to know the online space and if that's not your thing – if techie isn't your thing, hire an expert, hire someone that can help you. Go and check out the blog. But again, know where the best time spent in your business is and if you're listening today and you really just haven't set up your Facebook business page properly, then there's a full course in the Academy that will help you do that. Just to set up a robust Facebook business page, jump in there and do the course. Just get your Facebook business page set up really well and that'll teach you a lot about Facebook and hopefully give you more confidence to then move into learning more about Facebook Marketing. And of course, if you're a speaker, reach out to a We Fill Events. They are really great at what they do. And as I said, they fill rooms for people all over the globe so it really doesn't matter where you sit. If you want to understand how to fill a room, that's what We Fill Events do. They sometimes help with products but they're not really into that unless it's bolted onto the speaker business. Isn't that right, Josh?
 Josh
Yeah, pretty much. Some cases are bit more bespoke. It's rare there's a conversation we won't have, just because we're polite! So, we'll tend to always have the conversation and point in one direction or the other. If it's not a direct fit.
 Marnie
Yeah, and you've got fits for all budgets too whether it's train yourself and then you guys can come in and do it. So, do reach out and we'll have the details for you, in the Academy for We Fill Events. So lastly, Josh, thank you so much for those top 10 tips they were fantastic. And I know they would have helped a lot of businesses to just better understand Facebook and what you need to know and to just have a greater understanding of everything that's behind just advertising on Facebook and all the things you need to have in place. Lastly, we talk a lot about following our intuition and listening to that gut feeling in the Academy, and so do you have a story you'd be willing to share around following your intuition and it serving you in some way or adversely, not following that gut feeling and regretting it?
 Josh
I guess I have to share, don't I?
 Marnie
Yeah, I'm pretending it's a question but it's a statement. Share your story.
 Josh
Good question! Really great question actually. I suppose for me probably the whole London thing. I'm not sure if I mentioned it before, but when we made the call to really scale out We Fill Events, I don't even remember really thinking about it but I just said to Levi and my partner, I'll go to London and I'll scale it out over there. It just seemed logical in my mind at the time, and I don't know what that decision was really based off. I didn't have a direct opportunity or anyone over there to connect with or sort of push our cause of We Fill Events.
 Marnie
Just to suggest it felt like the right thing. You keep saying it seemed logical, coming from your thinking brain, but I would suggest that it just felt right. Right? It felt like the next best step.
 Josh
Yeah it did. It felt like if we went over there we would have opportunities that just aren't available to us here and I don't know what it was, it was just sort of an instinct that it would be OK to take the risk, take the financial risk, everything else in going to some crazy city of 8/9 million people and literally start from scratch in a place where I had zero network. As opposed to here in Australia where my network's not bad and in other places of the world, but in London I had nothing. And in the space of being there for a month, we literally brought on a pretty key person as a shareholder into the business who has been a great adviser for us and opened doors that I just never had access to before. I mean, that stuff just never would have happened if I'd not gone, if I hadn't listened to whatever it was that was saying "hey try London".
 Marnie
It's your intuition, Josh! It's your gut feeling.
 Josh
My gut feeling…I'm not used to speaking like that with all the logical data I have to process every day, but I'm with you, I'm with you.
 Marnie
We talk about it, well I talk about it, obsessively all the time because I find when I follow my intuition stuff just works out. When I don't, it doesn't.
So why not just follow it? And that's what you were doing, I know, because I was part of the journey in some ways of you making the decision and getting over there and then everything just started to fall into place and opportunities started to come up and you know things like that. I found when I made big decisions around speaking and the rest of it, all the right people just started showing up and all the right things started happening and just some really random right things started happening. I was like, OK, well I guess this is meant to be so let's keep moving forward. That feels like what London was for you.
 Josh
Yeah that's right. Like it just comes to a point where it's like, why fight it? You know, trust there's something else beyond, that is saying "hey try this", "go there". Or "don't do this, don't do that" because that's also another big one, you know, if something doesn't feel right. You genuinely feel that something is not right, like, not being afraid to do something, that's different. It doesn't feel like it's appropriate or the right choice for you, then that's another one. Read the omens, as the Alchemist would say.
 Marnie
Yeah, it's part of knowing that gut feeling and knowing that fear feeling and understanding the difference. It's OK to be scared/excited it's when you know it's just absolute fear/terror. It's just two different…it's about knowing yourself enough to understand the two different states, I guess. But I love intuition, I'm a big fan. And it just makes my life so easy, so why wouldn't I do it? Alright, well that brings us to the end of this beautiful talk. Thank you, Josh, for taking the time…
 Josh
Oh, you're welcome, very very welcome.
 Marnie
…to educate us and tell us more about Facebook and help us to get to know you better. It's been an absolute pleasure having a chat with you today, and as I said earlier, get in touch with We Fill Events or Josh Smith look him up online and the boys are always open for a chat. So, reach out to them if you'd like some more information or to find out more about what they do. And you'll be able to help, right?
 Josh
Yes definitely.
 Marnie
Beautiful. Well that's a wrap. So, if you want to get more information on just growing your business and building your business from scratch if you've been in business for a long time and you want more robust information on taking your business to the next level, join us in the Academy. There's lots of courses and trainings and Little Secrets and all sorts of fantastic content. There's ebooks and there's a whole library in there of great information for you. If you have time check it out, we would love to see you in there. There's also a forum, so if you have any questions on Facebook marketing or Facebook advertising get into the forums and we will get Josh onboard to answer those questions for you. It's no problem at all.
You won't mind doing that, will you Josh?
 Josh
Well I guess I have to now…no, of course!
 Marnie
Again, you're assuming it's question when really, it's a statement.
But we look forward to catching everybody moving forward whether it be inside the Academy or in the Facebook group. And I'm sure Josh will be looking forward to meeting you, if you feel that they can help. So, until next time. Have a beautiful day, beautiful you. And we'll see you soon.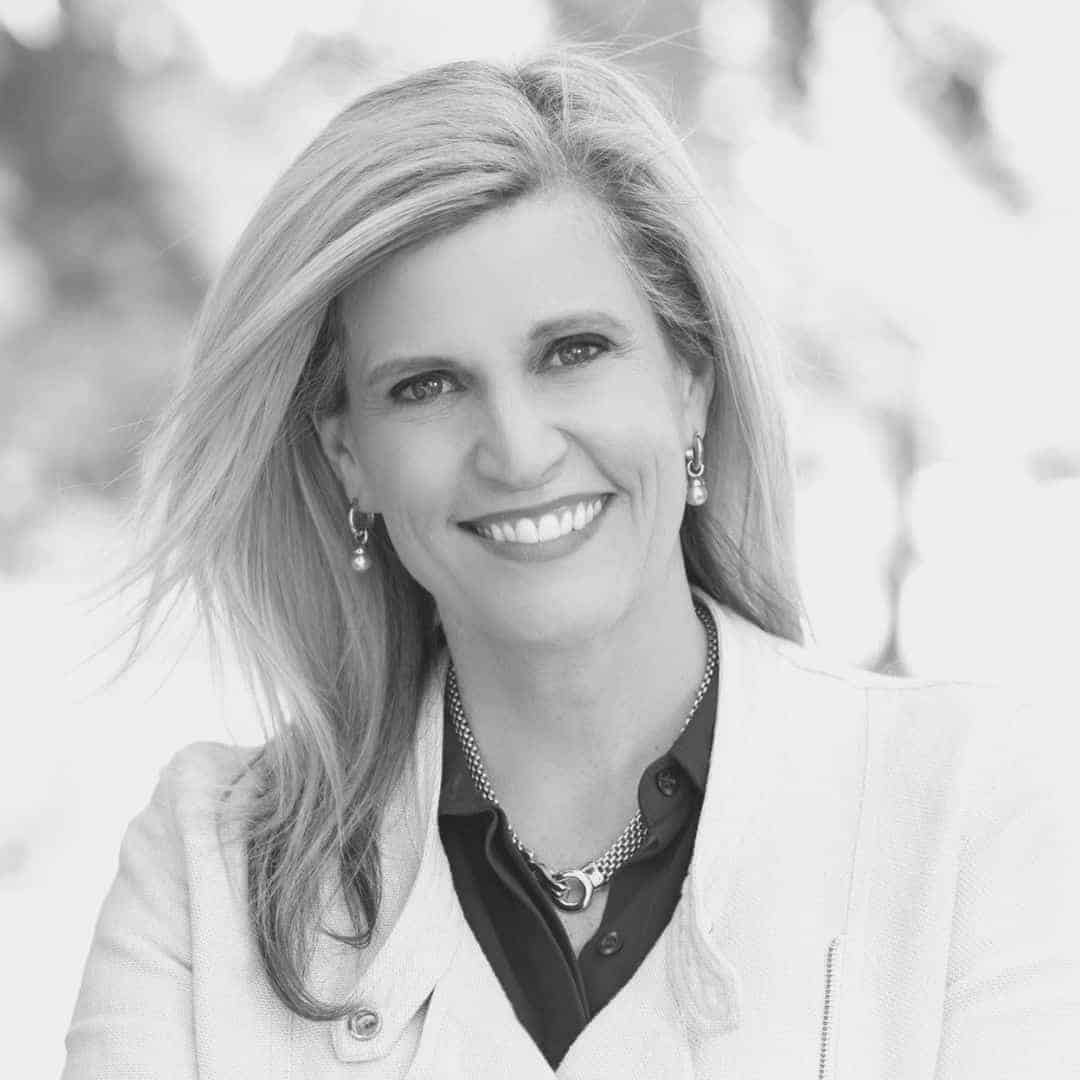 Marnie LeFevre is the Founder of Fempire. She is also a #1 bestselling author and marketing expert who has made it her mission to support women to achieve the success they deserve and to lead with confidence. She believes women can achieve anything with the right support and a sisterhood to back them up.