Find the Support You Need to Build
a Business You Love
…and become the leader little girls look up to.
#1 Business Coaching Brand for Female Entrepreneurs and Leaders.
Are you ready to feel successful and supported as you build a business you love waking up to every day?
Find a Business Coach
Growing a business doesn't have to be hard and you don't have to do it alone. Working with an experienced business and marketing coach can reduce overwhelm and quickly improve your results, revenue and recognition while avoiding costly mistakes. 
Become a Fempire Certified Coach
Would you like to build a coaching business that inspires you, while you earn great income, and make a difference as a women's business coach? If so, becoming a Fempire Certified Coach may be perfect for you. 
Academy Membership
Would you like the convenience of a powerful business growth model at your fingertips, that shows you how to grow your dream business quickly?  Fempire's Academy Membership is affordable and you can begin learning right now!
Would you like to add your name to a group of successful women inspiring change?
At Fempire we exist to support you in doing just that through business coaching, workshops, online courses and a sisterhood for success.
We are a female focused brand and we make no apology for it.
We believe women run their lives and lead differently and that needs to be understood and embraced when supporting women to succeed in business.
We also believe the only people who can truly understand this are other women, which is why all of our coaches are female.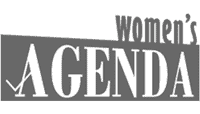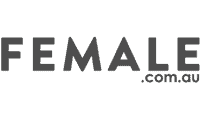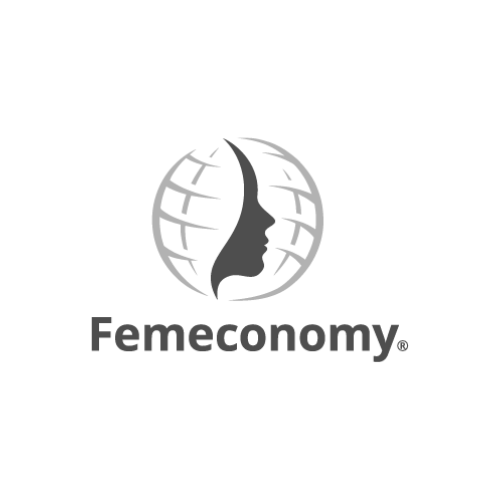 Speak with a Fempire Certified Coach.
Wondering how a business coach might help you?
Why not book a chat with one of our certified coaches. 
Fempire Academy Membership
Become a Fempire Academy member and learn how to build your business right NOW!

Our Academy program steps you through the 6 stages of business growth. You'll get the right things done in the right order, without the confusion and costly mistakes. It's a simple system we've developed to support women to thrive in business and you can begin learning it right now.
1. Validate > 2. Launch > 3. Build > 4. Breakthrough > 5. Profit > 6. Scale
Are you ready to stop procrastinating and start your business now?
In recent years, a growing movement towards gender equality and women's empowerment has propelled more women into leadership roles across various industries. According to Harvard Business Review, women are actively breaking through barriers and leaving their mark as...
Praise from the Sisterhood
Fempire Coaching
"I really had to write you as today I'm celebrating one year anniversary with Fempire's program. I look back at what I've achieved in the last year and how I almost tripled my sales, paying myself double salary and working on my business and not just in my business with 6 people working for me.
And the best part – my husband was skeptic of choosing this path of business mentoring from the beginning and a year ago I said "I'll show you the results in numbers, not words" and I did. This morning he admitted it was the right call. It was hard, he choked on it but he did and it feels so good knowing that I invested in my business, got super uncomfortable and look at me now! Still a long way to go but I can only imagine my business in five years from now and it's going to be everything I ever wanted, and you're a big part of it.
I love you and I am so grateful ❤️ (tearing up..)"
Revital (Revi) Chai, Managing Director, Paint for Fun
Being a Fempire Coach
"Since becoming a Fempire Coach, I've grown exponentially and I've had the privilege of working with so many talented, heart-centred women. I've learned so much and I'm so grateful to have the opportunity to finally focus on what I love – the coaching. It's a beautiful thing to work with a team with whom you share a common vision – to empower women worldwide to unleash their gifts and thrive as successful business owners so they can make a difference doing what they love – and to have the gift of working with beautiful, powerful women each and every day. If you're ready to grow and expand exponentially and to be surrounded by powerful, inspirational women, then Fempire is for you."
Kate De Jong, Fempire Coach for Perth WA
Fempire Academy
"I have taken action since I've joined your academy. My steps might be small but I have measurable goals which is something I've never had before! I am progressing. My workbook is in the making and nearly all done. Your website is amazing and I plan on taking advantage of the wisdom you have. My next step in breaking down the fear I have and to communicate in a clear and friendly manner to either sell my workshop or/and present my workshop. I look forward to my challenges."
Pauline Liddiatt, Director of Style On
Fempreneur
"I found the Fempreneur Workshop invaluable to my Business moving forward. The workbook is a godsend that I can go back too to refresh my memory on what I need to do and where I want to be, going forward. It has allowed me to be more structured in the steps I need to take, by breaking them down for me. Well worth the investment!! Thank you lovely ladies xx "
Katrina Strange, Highest Good Food
Fempire Coaching
"Kate has the ability to grow, inspire and motivate you in a nurturing yet also in a professional way. She makes every effort to really know and understand you, your dreams and goals. This builds a very trusting relationship that builds your confidence in the decisions your are makings you build your business. She has the ability to ignite your dreams and is there to cheer you on or pick you right back up when needed.
Thank you Kate."
Angela Caruso, Empowerment Coach for Registered Nurses, CEO & Founder, Lean In Consulting
Fempire Workshop
"Marnie LeFevre, miracle worker. This lady really knows her stuff. I came away motivated and ready to succeed. She passed on valuable marketing information as a sample of what she knows and showed what she can achieve for your business if you are ready to be transformed and elevated."
Margaux McDonald
Fempire Workshop / Fempreneur
"I believe I was purely guided to attend Fempire's free workshop. That led me to do the 3-day training and I haven't looked back. It was the best decision & investment I made for my future."
Gordana Marriott
Fempire Academy
"Fempire has been a lifeline for me. I continue to use it to educate myself in all things business. As a new small business owner I have been inundated with things I should know and do. Finding the right place for this information would have been a nightmare for me. Fempire not only offers you a forum to seek information but advice is always on hand if you're stuck with something and need further guidance. This I have found invaluable. Being a small business owner can also be lonely, confusing and frustrating but Fempire offers you the opportunity to converse with other likeminded business owners treading the same or similar path. This extended community of brave, knowledgeable and inspiring women keeps you motivated, driven and encourages you to continually believe in yourself and your passion."
Michelle Brouwer, B,Bus. CPA , Always Accountable

Speaking with Confidence
"Believe in yourself and be prepared to feel a little uncomfortable it is so worth it!
Speaking with Confidence workshop with Marnie LeFevre was fantastic. I didn't attend the course 6 months ago because I was worried I wouldn't be good enough and would be intimidated by women so much more successful and better than me. I was so wrong! It was the most beautiful nurturing space you could be in. Be willing to get a little uncomfortable, the rewards far outweigh your fears."
Rebecca Hannan, Coach, Kaizen Wellness
Fempreneur
"It completely solidified that I am capable of building my business with the support of Fempire. Marnie, Kate and Emily made the course fun, informative and a sense of sisterhood. I cant believe I waited 8 months to do this!!!!! Best investment and so excited for the future."
Natasha McLarty
Secrets to Selling
"This course has changed how I see selling. I feel more confident now because I have a road map to work with. In fact, I used the formula with a client while I was at the course and closed them over the phone! If you struggle with sales then I HIGHLY recommend this course. "
Pauline Howard
Grow your business with the support of our coaches and sisterhood.
Join to receive free business growth advice and coaching.
Plus exclusive content, free masterclasses and more.
Be the Change You Want to See.
Fempire is the brain child of our Founder and CEO, Marnie LeFevre. Marnie believes and has proven, women can achieve anything they set their minds to; the only thing stifling their potential, is an overly dominant and outdated masculine way of doing business, that doesn't support the way women achieve, run their lives and lead.
Things had to change, so Fempire was launched.