So you're a woman with great aspirations? And you want to own a business?
But you're not wild about having to build a brand, establish trust, grow recognition, develop a reputation…and all the other start-up and launch tasks that business owners dread?
A turn-key business might be the perfect fit for you.
And I'm not talking about just any turn-key business; I'm talking about a Franchise.
Surprised? Not really how you pictured your first business?
Owning a franchise comes with a long list of benefits. It gets straight to the heart of what enterprising, budding entrepreneurs like you want…without all the uncertainty.
Let's find out if it might be the right path for you.
Owning a franchise comes with a long list of benefits. It gets straight to the heart of what enterprising, budding entrepreneurs like you want…without all the uncertainty.
Click To Tweet
F is for Franchise
The Franchise Council of Australia defines a Franchise as "a business relationship in which the franchisor assigns independent people the right to market and distribute the franchisor's goods or services, or to use the business name for a fixed period of time."
More simply, a franchise is a "chain," and when you purchase a franchise as a franchisee, you're granted the right to operate under the name of that business. It's YOUR business, owned by you, but operated with permission of the brand name displayed on the sign.
There are four types of franchise agreements:
1. Retailer-Retailer
The franchisor markets a product or service under a common name using a network of franchise locations.
2. Manufacturer-Retailer
The franchisor manufactures the product, and the franchisee sells the product to the public.
3. Manufacturer-Wholesaler
The franchisee holds a license to manufacture and distribute the franchisor's product.
4. Wholesaler-Retailer
The franchisor is a wholesale company that sells its product to the franchisee, who then sells that product as a retailer.
Previous FCA Executive Chairman, Bruce Billson, defines a franchise as, "…an innovative method for distributing goods and services." He also says that franchising is, "…an extremely successful and rapidly growing aspect of Australia's small business sector."
Now that you know a bit more about how franchising works, let's delve deeper into what a franchise looks like from the viewpoints of the franchisor and the franchisee.
F is for Franchis
or
First, let's look at this franchising thing from the viewpoint of the franchisor. That's the person (or group) who owns the original business.
Step into his or her shoes for just a moment.
Imagine you have a brand, an established reputation and a business model that all work. You're ready to grow your company…across Australia. But, as you've discovered at your single location, you can't be everywhere at once. Your team members are dedicated and talented individuals, but they can only be in one place at a time, too.
What's a business to do? How can you multiply, propagate, duplicate…without diluting management or talent?
You can find passionate entrepreneurs with high aspirations who want to own their own businesses.
These entrepreneurs will be enthusiastic about the day-to-day responsibilities of running a business. They will be self-starters with leadership capabilities—eager to learn, and supportive of your brand and everything it stands for.
You need franchisees…
…franchisees who will not only help to grow your business, but who will be outspoken advocates of your brand, who will expand your network and increase cash flow for all involved. And as your franchise system expands, your buying power will increase. You will have nationwide testing and input for the development of new products and procedures. Recognition will explode, and before you know it, you'll have a nationwide team of advocates with vested interest in the success of your brand!
And those franchisees?
They will feel valued as business partners and brand leaders.
They will work alongside you to build something you all believe in.
It will be a beautiful thing.
F is for Franchis
ee
You've seen franchises, or chain stores and restaurants, around town. They're quite commonplace. But, have you considered that many are owned by a franchisee? An entrepreneur…a REAL, independent business owner?
As you begin to consider becoming this type of entrepreneur, I think it's important to recognise franchising's benefits:
Independence
You will control your own income stream. You'll be your own boss with the ability to strike a work/life balance that serves your chosen lifestyle. You can delegate tasks as you see fit, based on your strengths and areas of development.
Existing Name Brand
The name of your business will already be recognized. There will be no need to spend time or money building a brand identity. Many traditional business owners dread building a brand—franchisees bypass it altogether.
Many traditional business owners dread building a brand—franchisees bypass it altogether.
Click To Tweet
Training and Support
A franchise is perfect for your first business venture because you'll have the support of business professionals who know how the business should look and run. The help you receive will be genuine because no one wants to see you succeed more than the franchisor. You will not be alone in the grand opening, financing, employee training, accounting, operational procedures…and countless other functions of your franchise.
Increased Earning Capacity
When you own your own franchise business, there is no predetermined income level; your earning power will be proportionate to your effort.
Do What You Love
When you choose the right franchise, you can spend your days expressing your passion. You'll never dread getting up for work again.
Proven Business Model
When you own a franchise, you can rest in knowing that others have already tested and proven business model. You can follow that proven formula and expect success. And if anything goes wrong, you have the expertise of the franchisor to turn to, plus chances are that someone else within the franchise network has experienced that same problem in the past. Both the franchisor and other franchisees can help you to find a solution in the quickest manner possible.
When you own a franchise, you can rest in knowing that others have already tested and proven the business model.
Click To Tweet
Business Training for Your Future
Maybe you will remain a franchise owner. Perhaps you'll move on to establish your own business…maybe even become a franchisor. No matter where you see yourself in five or ten or twenty years, the business education you receive as a franchisee will prove invaluable.
Marketing Clout
Many business owners struggle with marketing (or with justifying the cost of hiring a marketing team), but when you own a franchise, much (or all) of the marketing will be provided for you. There will be group opportunities and/or collaboration with the franchisor's marketing department.
Real Estate Consultation
One big challenge for new business owners is finding the best location. As a franchisee, you can count on the franchisor to know what types of real estate settings will work best for their brand and market.
And that's just the beginning of the advantages franchisees enjoy. They are supported in countless ways…not only by the established brand awareness and reputation of the parent company, but with built-in consumer loyalty and experienced support at their fingertips.
Is owning a franchise starting to sound more appealing?
There's one more thing to consider.
F is for Your Franchise Choice
The franchise arrangement can be appealing to first-time and seasoned business owners; however, not every franchise, franchisor or franchising agreement will be right for everyone.
Seek out a franchise opportunity that matches your passion. What type of business would you start if you were building one from the ground up? What do you want to do every day? What is your passion and what type of franchise will allow you to express that?
Consider your core professional values, and choose a franchisor who shares those values. Also consider the values that the franchise demonstrates while serving its customers. If your values do not match those of the franchise you choose, synergy will be lacking and the relationship won't last, and won't end well.
As you explore your options, take note of which franchisors treat you like an appreciated customer, or a valued employee. These are the franchisors who are most likely to show the highest levels of support. Look for optimal commitment and cooperation…the same levels you're prepared to give.
F is for Female
Never has there been a better time for women to take the business plunge. The world has finally recognised the scope of what women have to bring to leadership and business ownership positions, and we are experiencing unprecedented success.
Franchising offers a nearly perfect option for those aspiring business owners who want to avoid typical start-up tasks and business growth risks, or who wish to operate under a proven business model—minus the doubt that comes with operational, marketing and procedural decision-making.
Is franchising right for you?
Are you ready to be in business FOR yourself, but not BY yourself?
F is for Fempire, and your Future is looking Fabulous.
_____________________________
This article was written for Fempire but was initially published to Business Women Media. Click here to go to the original post.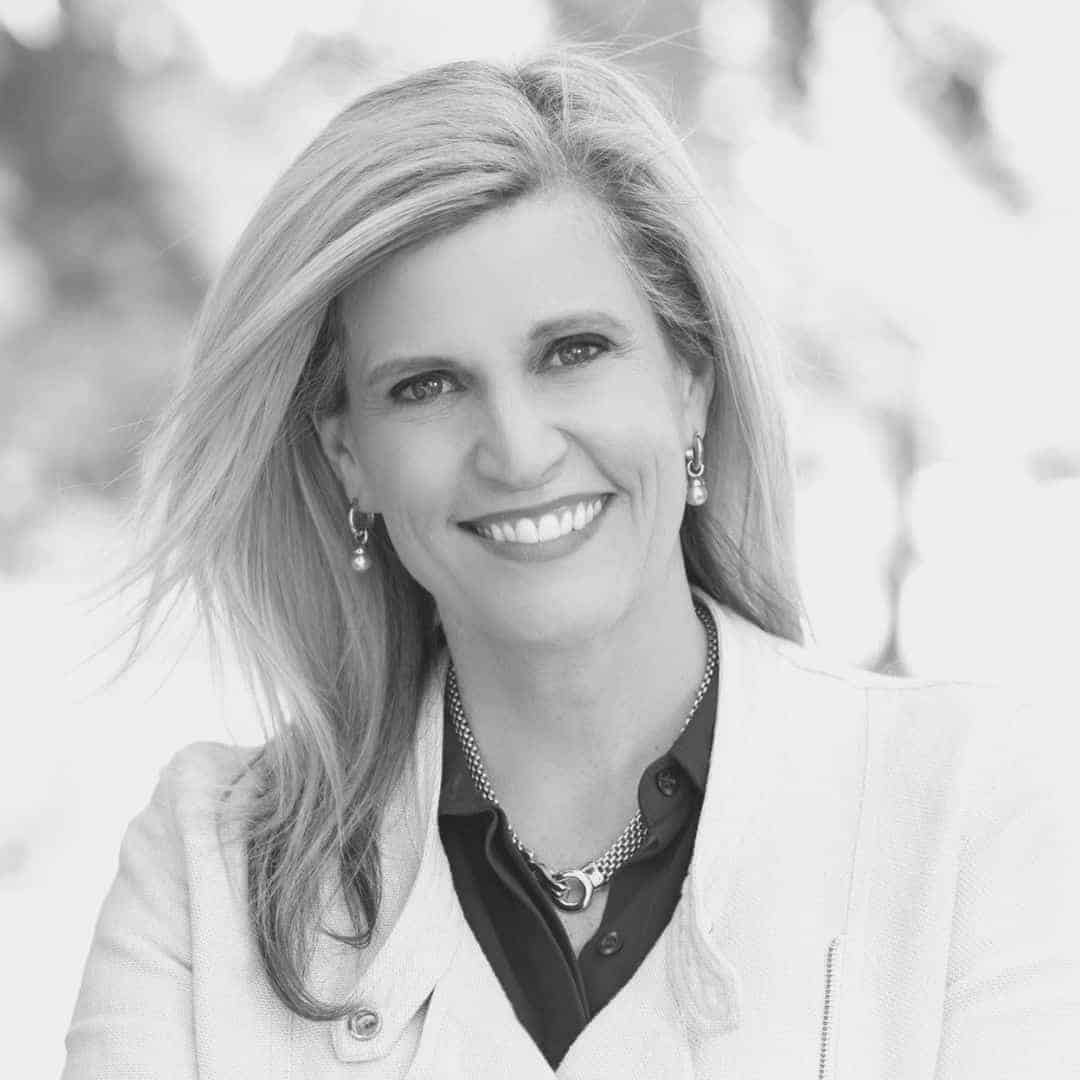 Marnie LeFevre is the Founder of Fempire. She is also a #1 bestselling author and marketing expert who has made it her mission to support women to achieve the success they deserve and to lead with confidence. She believes women can achieve anything with the right support and a sisterhood to back them up.