Your team: It's your business's very own collection of rock-star professionals, united in your brand's vision and mission.
Some—but not all—of those team members are your employees. The rest are contractors you've outsourced for their remarkable skills, the gifts they bring…the gaps they fill.
Your team: It's your #business very own collection of rock-star professionals, united in your #brandvision and mission. Some—but not all—of those team members are your #employees.
Click To Tweet
No? Maybe you haven't experienced the benefits of outsourcing. Maybe insufficiencies within your team are costing you contracts. Or skill gaps are putting your entire team under immense pressure, affecting everyone's performance. Every member of your team should be working their passion. They should all be excelling and overdelivering. Doing what they love, what they're best at, and what they would choose to do. 
If that's not your current situation. You may want to start thinking about outsourcing—to transform your business into a synergistic. Well-oiled machine that's not only profitable, but rewarding for all involved. 
Outsourcing, a Different Kind of Labour FORCE
Let's say your passion is food, and so you've started a catering business. You are a creative chef with lots of great ideas for curating one-of-a-kind, food-centred events. You spend the majority of your time with clients, working to design unforgettable, delicious experiences. That's your passion.
You need a number of team members to prepare the dishes you've created. So you hire three sous chefs who are not only talented, but who are fanatical about preparing scrumptious food.
You hire an administrative assistant/receptionist who takes great pride in her organisational skills. And whose passion is connecting with people and helping them to solve problems. She's also a bookkeeper, but has expressed to you that she'd like to move away from "the numbers." She would also have time to manage your social media accounts and write blogs for your website. But in her words, that's "not her cuppa tea."
So, rather than ask her to dilute her passion with tasks that don't light her up. You hire a professional bookkeeper and a copywriter with online marketing savvy…both as contractors. 
Now you can give your administrative assistant more time off. As needed for her family, and use the surplus funds to hire those two contractors. This means everyone is passionate about their role in your business, and the entire operation will run more smoothly. You're not "stuck" with tasks you don't enjoy, and you're only compensating people for high-quality work. You have the best of the best in every role.
The Benefits of Outsourcing
Surely, you could see a number of advantages in the catering business scenario, above. I think it's worth listing more advantages of outsourcing, though. The benefits tend to compound, often growing into something far more advantageous than even the most strategic business owner could have predicted.
Cost Savings
It's not always feasible to hire a new full-time (or even part-time) employee. You often have to guarantee a minimum number of hours. Provide benefits, insure them, provide office space …but when you hire a contractor, you have just that: a contract. An exchange of service for money, and that's it. 
If you like their work, you can hire them again. If you don't—then don't. You are not bound to continue unless you have a contract that states such an agreement (which I would not recommend).
Don't misunderstand; cheaper is not better. You definitely get what you pay for, so when looking to outsource. Consider experience, portfolios, references, chemistry, intuition…not just their rate.
Efficiency
Even if an employee is willing to learn something new. Or to continue on with a task they're not skilled in or passionate about, efficiency can suffer. When you disjoint one employee's day into a collection of unrelated tasks. It can be hard for her to stay focused. It can take longer than is practical for tasks to be carried out. Those tasks might not be completed to the highest standards, and errors are likely. 
If, instead, you delegate tasks to professionals who are specifically skilled in those tasks, it will take less total time to complete operations, from start to finish. This is the true meaning of team.
Controlled Environment
If you've ever been part of a team where everyone is involved in nearly every operation, you know the chaos that can ensue. "Too many cooks in the kitchen" is a phrase that comes to mind. When responsibilities are strategically allocated, and managers are accountable for specific areas, your business can run smoothly. Adding an outsourced professional to round out operations and fill gaps can make that possible.
Flexibility
If your business gets busier during the summer, if you need an accountant only during tax season, or if you experience periodic ebbs and flows in sales, outsourcing can solve alternating short-handed and over-staffed problems. Bringing a contractor into your team on an as-needed basis gives your business the flexibility to invest only when profits are up, or when circumstances demand that extra hand.
Bringing a #contractor into your team on an as-needed basis gives your #business the flexibility to invest only when profits are up, or when circumstances demand that extra hand. #smallbusiness
Click To Tweet
Smoother Transitions
Employee turnover can be a big problem for a business, especially if you're in a time crunch. Hiring a professional contractor to help you through periods of uncertainty can give you the time you need to make a decision that will serve you long into the future.
Assuming you've done your research before outsourcing, you can rest in knowing that the contractor is skilled where you are currently lacking. And who knows? They may do such a good job, and work so well with the rest of the team, that you decide they are the perfect person for the job…as a regular employee.
Skills Instruction
If no one on your team is skilled in a particular area, hiring a contractor can offer a two-fold solution. Not only will the task be completed professionally, one or more of your employees (depending upon who's interested in learning) can pick up the knowledge and skills necessary for taking over in the future.
In this sense, you can outsource tasks and the teaching of those tasks all in one step.
Determining Which Tasks to Outsource, and Where to Look
Whether you're flying as a solopreneur or employing a team, you might wonder where to start when outsourcing. Which tasks will you keep? Which tasks will you delegate to current employees? And which ones will contractor(s) handle?
First, let's look at the types of tasks that can be outsourced. Here are just a few:
bookkeeping
tax filing/preparation
logistics
graphic design
social media management
copywriting/blogging
web development
public relations
marketing
customer support
human resources
payroll
lead generation
event organisation/management
data entry
Instead of starting with what you will outsource, start by deciding what you won't outsource. And begin with you.
What do you love to do more than anything? What are you passionate about? This doesn't have to be what you're the most skilled at; it can simply be what you want to spend your days doing.
That's something you won't outsource.
Now look at your team, one person at a time.
What was each one hired for? And in what areas does each one excel?
Talk to your employees to find out what they like best about their jobs, and what they would hand over if given the opportunity.
You should end up with at least one thing that no one wants to do…or that no one knows how to do. This should be your very first task that you outsource.
And where can you go to find professionals who specialise in these areas? Upwork, freelancer and guru are just a few of the many sites available. A simple internet search will provide plenty of options, locally and globally.
The Challenges of Outsourcing
Getting started with outsourcing can pose some challenges, especially in the early stages. 
You might contract with the wrong person for the job—someone who delivers subpar work or who doesn't complete tasks in a timely manner.
It can be difficult to choose from a number of contractors, especially when you haven't worked with any of them in the past.
Be aware of your own tendencies toward micro-management.
Hiring a contractor for the first time can be daunting, and it's impossible to fully negate the risks, but there are a few things you can do in order to better prepare yourself for the task.
Best Practices for Outsourcing to a Contractor
Below are a few examples of the best practices that you can follow when looking to outsource.
#1 Do your Research
Make sure you ask for references. Ask for work samples. Conduct interviews on Zoom so you can hear their voice, see their face…and use your intuition to lead you to the best choice. If you do choose poorly you will learn some valuable lessons. For starters, you'll know what questions to ask and what provisions to include in future contracts.
#2 Be Direct with your Expectations
Be sure to communicate your exact expectations from the beginning. "Winging it" is sure to result in someone being disappointed. Most internet freelancing platforms allow for feedback to be entered, and poor reviews could affect your ability to hire quality professionals in the future.
#3 Use Information Sharing Platforms
Collaborate with contractors in a space where all information is readily accessible. Task-management platforms like Trello are a good way to keep all work in one place. Saving documents to a cloud-based system like Google Drive grants everyone access to the most up-to-date information.
#4 Allow for Time to Build a Working Relationship
Understand that even the most seasoned professionals will need time to familiarise themselves with your business. Be prepared to offer feedback, and look for improvement and attention to detail, rather than an immediate grasp of what you're looking for.
#5 Don't Try and Micro-manage Everything
It can be difficult to freely delegate tasks you once did for yourself, or to step back and allow someone to handle an aspect of your business. Keep tabs on progress, for sure. However, know that helicopter management will result in an inferior product, or the inability to hire and keep the very best contractors.
May the Outsource FORCE be with You
As you move forward with building your rock-star team, made from passionate, capable professionals, know the power that outsourcing can have. It's not for every business, and some businesses couldn't survive without it. Now, it's up to you (with the support of your Fempire sisterhood) to decide what's best for you.
You can start small, with one à la carte project. Build relationships with contractors who have the potential to enhance your team. Focus on designing an efficient, specialty-focused team; rather than getting a lot done with just a few people. Learn to delegate, so you can concentrate on your passion without distractions.
Learn to delegate, so you can concentrate on your passion without distractions. #fempire #femaleentrepreneurs
Click To Tweet
Outsource strategically, with a big-picture view: to build a business that's a FORCE to be reckoned with.
Do you have experience with outsourcing tasks? Is it something you've struggled with in the past?
Let us know in the comments below. xox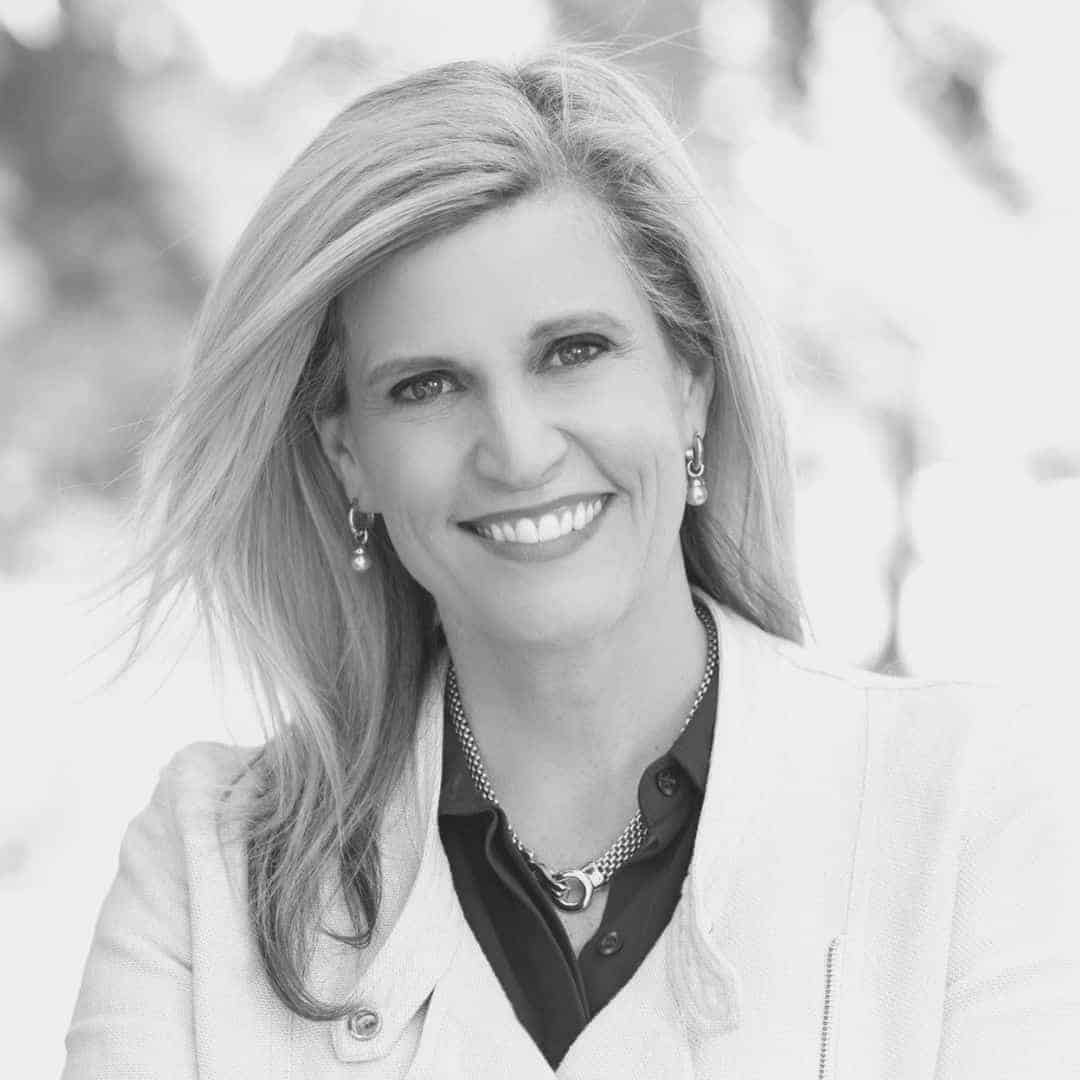 Marnie LeFevre is the Founder of Fempire. She is also a #1 bestselling author and marketing expert who has made it her mission to support women to achieve the success they deserve and to lead with confidence. She believes women can achieve anything with the right support and a sisterhood to back them up.