As you build your business model, you will invariably come upon a choice. Should I serve a large industry or a niche market? 
It may be tempting to choose a large industry. The bigger customer base, broader audience, and large profit margin make a compelling case.
But niche markets aren't without their benefits. A niche market, by definition is specialised to suit a very specific target market. You're essentially filling a hole in the market. Where your USP (unique selling proposition) will attract a more focused group of customers. Put simply, if you decide upon a niche, you will serve a specific type of customer. With very specific needs, by delivering a specific product…you get the idea.
Niche markets are ideally suited for startup businesses. By finding your niche, and creating a loyal customer base, you will create a steady source of revenue for your business. It is also cost-effective for small businesses, as your target market is smaller. And your advertising and marketing are less expensive, but more targeted. 
Not only is a niche a nice place to begin for a start-up. It offers some distinct advantages as your business grows. 
Why Should I Operate in a Niche Market?
Below I've listed the main benefits of a niche market. I've also included some notable businesses who saw how profitable a niche market could be, and decided to go for it.
It Gives You a Competitive Edge
Who has more competition? A large department store or a small specialty boutique? Of course, the answer will vary a bit based on locale and product availability. But focused brands generally see less competition—because fewer businesses are doing what they're doing. It's easier to gain a competitive advantage when there are less competitors.
It's easier to gain a #competitiveadvantage when there are less competitors. #nichemarkets #entrepreneurlife #womeninbusiness
Click To Tweet
N-Essentials
N-Essentials is a Melbourne-based business that has been specialising in natural skincare and aromatherapy products since 2012. The N-Essentials saw a hole in the market and by selling their products affordably both online to consumers and other SMEs. They have been able to create a successful business within that niche. Their success can also be attributed to the lack of competition in this market within Australia. As they are one of the only companies shipping raw ingredients, such as essential oils, within the country.
There's No More Spray-and-Pray
You've probably heard of the dreaded spray-and-pray method. Wherein businesses send out a variety of marketing messages to a wide audience, just hoping something will stick. Operating in a niche market eliminates this tendency. Because a small audience has been identified, making targeted niche marketing more achievable. When you know exactly who your audience is, you can create more targeted, direct marketing messages.
Inkbox
Have you ever wanted to get a tattoo, but stopped yourself, knowing you might not like it later on? This is something a lot of people experience. And the creators of Inkbox recognised this and saw in it an opportunity to fill a niche market. Inkbox is a Canadian company that was established in 2015. With the purpose of selling high quality, temporary tattoos designed by professional tattoo artists. Inkbox has been very successful in promoting their brand within this niche, with over 1.3 million followers on Instagram. They largely focus on Instagram marketing, which works well for them, and is an example of niche marketing. They understand their target market perfectly, and focus only on marketing campaigns. That appeal to that audience (edgy, young adults who tend to follow trends, and are transient in nature).
Unique Selling Position (USP)
Many brands struggle to establish a USP. They work to find something that will set them apart from the competition—something that makes them stand out. But when you're operating in a large industry, there are fewer opportunities to stand out from the crowd. In a niche market, the scope is narrowed, making uniqueness more accessible and marketable. Unique products and services are more memorable. Inspire a level of brand loyalty that most mainstream brands struggle to obtain. 
In a #nichemarket, the scope is narrowed, making uniqueness more accessible and marketable. #nichemarketing #womeninbusiness #fempire
Click To Tweet
Function of Beauty
Even businesses that exist in heavily saturated industries can find their niche with a strong USP. Function of Beauty is a great example of this. Operating within the hair care product industry. Function of Beauty have put a whole new spin on buying shampoo and conditioner. This company offers its customers customised hair care products to suit their individual hair needs. Everything about this product is customisable, from its hair-health benefits to the scent and colour. This USP has helped the brand establish itself as different to other industry competitors. And made it a massive success, with over 39,000 5-star reviews on their website.
Smaller Marketing Budget
When you're marketing to a smaller group, it's more affordable. The ROI (Return on Investment) is better too. Because you're reaching people who are intensely interested in an intensely focused product. You can focus on finding potential customers and creating targeted marketing campaigns specifically for them. It means less time spent advertising to the wrong audience. 
Aussie Tiny Houses
Aussie Tiny Houses is a company that builds custom tiny houses for clients around Australia. The construction of tiny houses is not yet mainstream in Australia, and this company falls into a small niche market. Because of this, they don't have to spend a lot of money advertising their brand, the customers usually come to them. They don't need to cast a wide net when coming up with marketing strategies. Spend much less on advertising than a larger building company.
Higher Price Points
Niche market businesses charge more for their products. It does cost more to produce specialty products; however, the mark-up percentage can be higher. Why? Consumers will pay for a feeling of exclusivity, as well as for scarcity. The more unique and specialised a product, the more money the right customer is willing to pay for it.
Crown & Paw
A great example of this is Crown & Paw. Crown & Paw, believe it or not, is a business that specialises in creating custom renaissance paintings of your pet. The creators have been selling the portraits for over a year. And have already made a name for themselves in this tiny niche industry. The portraits are high quality and the uniqueness of their products mean that they can charge more, with most starting at around $80 AUD. Being such a unique, specialised product, customers are willing to pay more for it. 
High-Desire Products
A niche business can offer products that are highly appealing to its target audience. It has the power to give its customers the feeling that the products were made just for them. This is because it's easier to study a small demographic. Then build a brand around that small audience's needs and preferences.
T2
T2 is a great example of selling high-desire products. They built the brand around the sale of high quality, highly varied tea flavours. In 1996, the founders of T2 recognised that while tea was a popular product. You could only really get mainstream flavours. They discovered a previously untapped niche market, and now have over 96 stores around the world. T2 has been so successful as they know exactly who their target audience is (tea enthusiasts) and create products and marketing strategies that are highly appealing to this market. 
Brand Loyalty
Every business wants to create a loyal following that keeps coming back to their brand again and again. This is easier to accomplish when you operate within a niche industry. The probability of brand loyalty is compounded when you have the power to build personalised relationships with clients through emotional connections. The smaller scope of niche markets affords business owners and their staff this unique opportunity.
Lush
If you live in Australia, you're more than likely aware of the handmade, vegetarian cosmetics brand Lush. Labeled a cult classic, the brand has seen tremendous success since it's creation more than 20 years ago. By flaunting their strong values, and creating products that are highly appealing to their target market, Lush has created a strong following, with 'lushies' coming back again and again to try their new products.
Branding is Simpler
Effective branding requires a brand story, a clear brand message, well-defined product benefits, and distinct values. Strong values make it easier to focus your brand, and can help you create a simple, but powerful marketing message. It's easier to find your brand vision when you're already hyper-focussed by a niche mentality.
Vege Threads
An example of a company with a strong, clear brand is Vege Threads. Vege Threads is a Melbourne based brand that makes limited collections that are 100% Australian organic and made of eco-friendly materials and dyes. This company prides itself on it's ethical values, and has a clear brand message that resonates with its target market.
Future Growth
Starting in a niche market gives you the insight to see what's missing in the industry. It puts you in the trenches, where loyal clients give clues to how you can grow your business up and out. If you have a strong USP and build brand loyalty, your business will have endless potential.
HiSmile
A great example of a company that has seen exponential growth is HiSmile. The founding entrepreneurs of HiSmile saw a gap in the at-home teeth whitening market back in 2014. With an initial investment of only $20,000, the company has since made a profit of over $100 million. They identified the potential in a previously untapped niche industry and have built a highly successful business that is still growing to this day.
Is a Niche Market For You?
There are niche markets within any industry, the key is finding one particular USP that is both viable, and appealing to the market. You need to understand your target market well, their desires, wants, and needs. The abundant benefits of niches speak for themselves, and will appeal to most every entrepreneur; however, they may not be right for everyone. You need to study your industry closely and make smart, calculated decisions.
There's no such thing as guaranteed success, but niche markets do tend to be lucrative.
So take some time and research your market carefully.
Curious if a niche is the best fit for your business aspirations? Let's talk about it. Sign up for a complimentary coaching consultation with one of our expert Fempire Coaches now!
Did you find this article helpful? Do you believe your business has the potential to niche? We'd love to hear what you think and what you're up to in the comments below. xox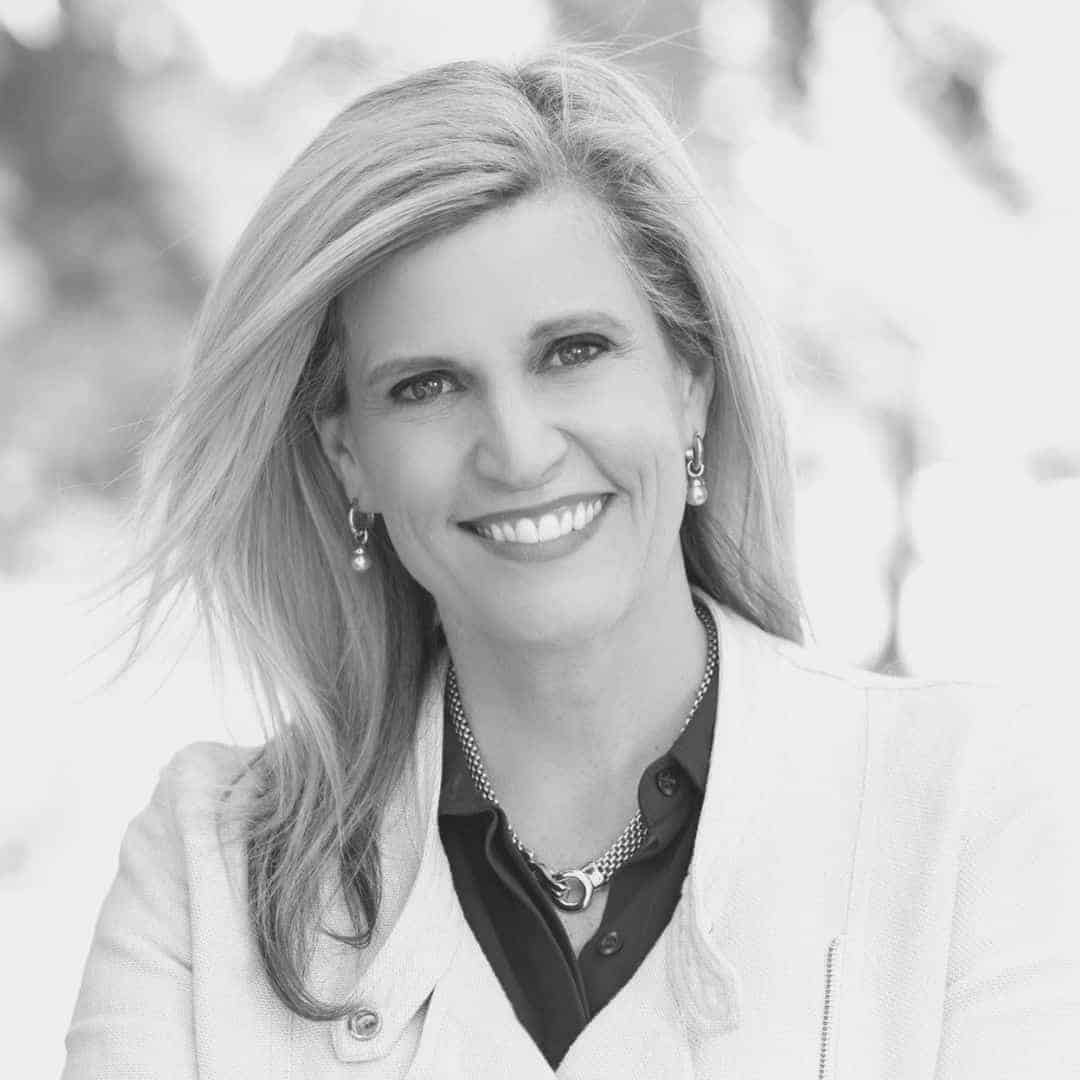 Marnie LeFevre is the Founder of Fempire. She is also a #1 bestselling author and marketing expert who has made it her mission to support women to achieve the success they deserve and to lead with confidence. She believes women can achieve anything with the right support and a sisterhood to back them up.