You never have a second chance for a first impression!
Every type of business needs a website, nowadays having it is a bare necessity. After all, the Internet is where consumers are going to research and make purchases.
But is having any old website enough for a female entrepreneur to build and grow her small business?
It's not. In fact, there are a number of things your website needs in order to turn it into a marketing machine. That works to generate leads and create passive income while you eat, sleep…and live your life.
So here are my top 23 website necessities that every small business website needs!
Home Page
1. Company Name/Logo
Your company name or logo is the first thing visitors should see when they visit your website. So you could possibly argue that it's one of the most important elements. Place it top centre or top left. Resist the urge to get creative with its placement!
2. Who You Are and What You Do
You can't leave it to your visitors to determine what you do. They won't take the time to try and figure it out and they will ultimately leave your website. To prevent this from happening, there are a number of ways that you can clearly show who you are and what you do, from your home page. 
Use headlines and subheadlines to tell visitors exactly what you have to offer. Make sure you also include clear, but brief, explanations that sum up your business and the products/services. That it provides with buttons that link to pages where they can find out more information. You can prompt clicks on these buttons by including a call to action (or CTA). Example "Learn More" or "Read More", but I'll take a deeper dive into this later on.   
Include clear statements about what you can actually do for them. This will make those visitors who are interested in what you do stay on your website longer. Just make sure that you establish a clear brand identity. And that the tone of your website is the same as the tone of your business. 
Clearly present your unique value proposition (UVP). This is often referred to as your unique selling point (USP). It is a clear statement that emphasises the benefits you offer. How you solve your client or customer's needs, and how you are different from your competitors. 
Emphasise the features of your product/service. In doing so, your prospective customer will be given an idea of the value that they can gain from your product/service.
Finally, people connect and engage with stories, so you should link to your company's story. An about page from your home page. This will give a human face to your business and it should include emotions. To help establish a connection between you and potential clients or customers. 
3. Common Sense Navigation
How many times have you left a website because you couldn't find what you were looking for? Or because the navigation was too confusing? You'd be surprised at how many visitors leave a website with unintuitive navigation.
Make sure you have an easy to understand navigation so that visitors don't get lost. This should include clear links to the most important pages (such as Home, About, Services, Contact, etc.). And make sure they follow a simple, common-sense progression. So that visitors can quickly and easily find the information that they're looking for. This can be enhanced by using dropdowns in the navigation menu. 
Also, ensure that your navigation is visible at the top of the page. This may seem obvious, but many business owners don't make their navigation visible enough. It must be easy to find so that your potential clients or customers have the most user-friendly experience possible.
If you're an eCommerce site, make sure that your customer service details are easy to access. These services are generally shipping information and returns and refund policies and they're usually located in the footer.
One of the best ways to make it easier for visitors to navigate your website is by including a search box. This makes your website more customer-centric. And focused on delivering a positive experience and it appeals to the "want now" attitude of visitors. 
Finally, in this day and age, consumers are increasingly using their mobile devices to search for and navigate websites. So it's essential that you optimise your navigation for performance not just on the desktop, but also on mobile. But I'll discuss this in more detail soon.
There's no use risking the loss of visitors—particularly your ideal clients and customers. So at the end of the day, make sure you put time and effort into ensuring that you have an easy to use navigation.
There's no use risking the loss of visitors—particularly your ideal clients and customers. So make sure you put time and effort into ensuring that your website is easy to navigate. 
Click To Tweet
4. Contact Information
It can be tempting to omit contact information (or make it hard to find), especially if your business is currently overrun with phone calls and emails. However, making yourself and your staff unavailable will push your visitors to the competition.
You must provide multiple avenues for contact in order to cater for different types of people. The basics include: phone, email, contact form, and address. Optimise these forms of contact, for example, making the email clickable so that when a visitor clicks on it. It opens their email account with a draft email pre-filled to send to you. More extreme methods of contact include live chats and web calls. 
Your contact information should be included in the header or footer of your website. As well as on its own page. Also, if your business operates from a physical location, you should include a map to make it easier for clients or customers to find you. 
The ultimate goal is to make your visitors' lives easier by allowing your business to be as reachable as possible.
Specific Pages
5. Blog
There are a number of benefits to including a blog on your website. Some of these include:
Enhanced SEO, through a number of ways, including the encouragement of more inbound links. This is when other websites link to your website, further enhancing SEO.


They create trust because they show a human side to your business.


If a CTA (call-to-action) is included, blogs can be a great opportunity to turn leads into conversions.


They build your business's authority and help to establish yourself as an industry expert.


They can form the heart of your content marketing strategy. For example, write a blog, share that blog in a newsletter. And on social media, then create an ebook from that blog, and so on. If they are the heart of your content strategy, make sure you highlight them on your home page. 
When writing your blogs, make sure you maximise your use of appealing language. To reach your target market, I'll talk about how you can do this a little later. In doing so, you will boost your reach and appeal to your target market. And as a general rule of thumb. Try to add a new blog to your website at least once a month. More is better, but at the end of the day it comes down to quality over quantity. 
6. Frequently Asked Questions
This isn't just about avoiding a barrage of phone calls and emails; it's also about conversion. You can use your FAQs page to dispel common fears and possible objections. That could cause a visitor to not take action on your website. List and answer all of the important FAQs and make sure that this page is visible and easy to reach. 
A FAQ page also saves you (and your customers) time because the answers will be right there. Plus, if you include long-tail keywords that relate to your business (such as the actual questions someone may ask) you will be able to improve your website's SEO.
FAQs can also be used to build trust and establish your business as an industry leader. Because it shows your audience that you understand the complications and the issues that they may face and that you're willing to help them. They also show that you aren't trying to hide anything. 
7. About Page
After the home page, the about page is usually the 2nd most visited page. This page should include your business bio, vision, mission, and values. It would also be beneficial to use photos/videos of who you are/what you do/sell. Plus, if you have any awards and recognitions. The about page is a great place to showcase them all because they are good indicators of the success of your business. 
If you do offer services, they should not be listed on this page. Instead, create a page dedicated to those services. In the least, on the services page, you should include details on the services that you offer, testimonials, and some CTAs.
8. Disclaimer/Terms/Privacy
For risk management, your website should include a disclaimer. A disclaimer is a broad statement that limits the liability associated with the outcomes of using your website.
It would also be beneficial to include terms and conditions. These offer further protection and are more specific than a disclaimer. If you're selling a product or service or offering advice, terms and conditions should certainly be included.
Finally, include a privacy policy if you are collecting personal information. For example, if you are collecting visitors' names and email addresses. Through a web form, then you need to include a privacy policy. 
9. Resources
Most of the visitors to your website won't purchase your products or services immediately. So make them hang around longer by providing a 'Resources' page. This page should provide valuable content, such as links to apps, tools, products, or services. That you have found to be useful or that you have created yourself. Additionally, by including this resources page. It will help to establish your position as an industry leader by demonstrating your expertise.  
Tip: Include a resources page on your website to establish your position as an industry leader. #WebsiteNecessities
Click To Tweet
All Pages
10. Appealing Language
What words and phrases are running through your ideal clients' heads? What problems and pain points are at the forefront of their minds? And what emotions are they experiencing right now?
Address and include your target market's keywords and phrases, problems and pain points. And the emotions that they are facing in your website's content to maximise your reach and appeal to them. Why? You're not writing your website content for yourself or about yourself, but rather for your visitors and about your visitors. 
No matter who they are, they are coming to your website to get something for themselves. It can't just be about you and your business. But rather, about what you and your business can do for them and the problem that you will help them solve. 
If you don't feel you have the strength to write content for your website, you can delegate this task to a professional copywriter. They will have the skills and experience to be able to write quality content that appeals to your target market.
11. Capture Leads Opportunities
Your website can, and should, provide a method for capturing the details of your ideal clients for the purpose of building your list.
A great way to do this is by including an opt-in form to subscribe to your newsletter. Another way to capture leads is by offering a free gift (such as an ebook, course, or template) that requires a name and email address to open.
Once you've captured your leads, the work doesn't stop there. You need to nurture them. A great way to stay in touch with them is through an email campaign to keep your brand top-of-mind and your business active.
12. Testimonials
Word-of-mouth is the single most effective, highest ROI marketing method available; and yet, sometimes you are limited in the number of opportunities you have to reach your ideal clients with word-of-mouth advertising. In those cases, you've got to get them to your website with the help of some good SEO (I'll take a look at this later) and then use the words of your most satisfied customers to get their attention.
Word-of-mouth is the single most effective, highest ROI marketing method available. #Marketing #WebsiteNecessities #WOM
Click To Tweet
Written and video testimonials should be used. Your customers should talk about their unique experiences, including things like misgivings they had in the beginning, or push back they felt from their friends and family—because if they dealt with those types of things then members of your target market are likely to be dealing with those things too!
Make sure you place at least three testimonials on your home page. You could also include more on a designated testimonial page.
Why do testimonials work? They build trust and create an emotional connection – they are proof that you have customers and are a legitimate business. And they can be used to identify a need and then explain how that need was satisfied through the product/service you offer, i.e. the benefits that your product/service provides.
13. Calls to Action
It's important that website visitors always know what their next step should be; and therefore, a call to action (CTA) on every page is essential. It doesn't always have to say purchase or sign up, it can be: learn more, claim your free gift, preview your book, join us today, start now, shop now, apply now, etc. Never leave them hanging, wondering what's next.
A CTA should sit above the fold on your website (i.e. on the top portion of your home page that's viewable as soon as a visitor hits your website). You should also consider using a secondary CTA. This secondary CTA should be below the fold (i.e. further down on your home page that a visitor needs to scroll down to see).
14. Videos
If you want visitors to absorb information easier, put it in video form and place a number of videos throughout your site. It's the number-one preferred method for consuming information among internet users, and it's rising steadily in popularity. And it's no wonder why – video establishes a connection with the viewer because they are able to see a person and hear a voice.
But video is also great for your inbound marketing strategy, for two key reasons:
Video keeps visitors on your website longer, enhancing your search engine rankings.

Video is highly shareable across all distribution channels (social media, email, etc.) and because it's embedded on your website, you will be driving people back to your website, rather than to another website (such as video platforms like YouTube or Vimeo).
15. Photos
Humans are visual, so photos are an essential part of your website. But you need to make sure you put time and effort into selecting the best photos for your website. They need to represent your brand and the message that you're trying to send. For this reason, stock photos just won't cut it. They are generic and don't embody your brand. So, make sure you use professional and branded pictures.
In your photos, show your customers what you're doing and who you are, such as before and after shots, your staff, your office, your product, etc. And use images that cause action or trigger emotions. For example, using a picture of you and your team is good because it builds trust and shows that there are real people behind the brand.
The most important image on your website is the 'Hero Shot'. It's the largest image and it sits on the home page right up the top. It should help visitors envision what it would be like to experience the benefits of your product or service. Make sure you put time and effort into this shot and do your research, because after all, first impressions count and you don't want visitors clicking away if they don't connect with the image.
16. Social Media Connection
A website is necessary for business, yes; however, without social media, your website could be left in cyber limbo. Why? A website is in charge of conversions, but your social media presence is the thing that sends people into that funnel. So, encourage visits to your website from social media. You can achieve this by sharing blog articles to social media and adding website links to your social media pages, such as in the Facebook about section or your Instagram bio.
Additionally, make your website easy to share by having share buttons that are clearly visible. For example, include social sharing buttons on your blog articles. You should also encourage the following of your social media pages from your website, with social media icons and follow buttons in the header and footer.
A website is necessary for business, yes; however, without social media, your website could be left in cyber limbo. #SocialMedia #WebsiteNecessities
Click To Tweet
Embedding live social media feeds are also a great way to connect your social media to your website. For example, if you're a product-based business, Instagram could be a great feed to embed to display the latest products that you're posting about.
17. Comments and Reviews
Allowing visitors to comment on your website, such as on blog articles, is one of the best ways to engage with an audience. When someone comments, make sure you reply. And take note of those who comment the most – it's likely that they are your most loyal customers.
Another great way to build an engaged audience, and also generate some social proof (or testimonials), is to allow people to leave a review on your website. Don't let the fear of negative feedback stand in the way of implementing a review system. When handled correctly, negative feedback allows you to improve your business and it gives you the opportunity to show a human side behind the company.
Design
18. Clear Design and User-Friendly Style
Consistent and clear design is key if you want to make a positive impression on viewers. You must make sure that every major design element on your website is consistent with not only the website as a whole, but also your business and brand. This includes your header, footer menu, and home page and a single-page layout. If your website is not consistent, you run the risk of confusing people and failing to establish yourself as a credible brand.
Equally as important, every piece of content on your website should be maximised for readability. To achieve this, you must consider the font, colours, and typography.
Use fonts that are simple and easy to read. They should be at least 14 pixels in font size and with enough contrast to the background. For example, you wouldn't put a light grey font on a white background – it would be too hard to read, so viewers wouldn't bother and they would leave your website. Sans-serif fonts are the most beneficial. These are the fonts that don't have the extending features at the end of strokes. An example of such as font is the one you're reading right now.
Break text into short paragraphs, with headings and subheadings to break the content and make it easier to read. Bullet points and lists are also great for highlighting key things that the visitor should take away, such as the benefits of your product or service. You should also highlight important words or phrases to emphasise the key things that you want people to take away.
All of these points are particularly important to keep in mind considering that many viewers will be browsing your website from mobile devices which, of course, have much smaller screens than your standard desktop computer, laptop, or tablet. This brings us nicely to our next point, #19.
19. Responsive Design
There's no quicker way to lose your online audience than with a PC-designed website that won't flex to fit your target market's mobile devices. Ensure that your website adapts to whatever device it's being viewed on. This includes desktop, laptop, tablet, and mobile. Make sure you spend a little extra and get a design that adapts to whatever type of device it's being viewed on. If you're unsure on your website's responsiveness, you can test it at responsiator.com.
Tip: Ensure that your website adapts to whatever device it's being viewed on. #WebsiteTip #MobileFriendly
Click To Tweet
Behind the Scenes
20. Speed/Page Loading
If your website visitors have to drum their fingers whilst waiting for your pages to load, they're going to navigate to your competitor's site. Website speed is crucial for success with today's impatient audience. Demonstrate that you respect their valuable time by making sure that all of your pages load in two or three seconds, maximum.
At the outset, you should select a website hosting service that has a positive reputation for being speedy and reliable. However, if you went with a hosting service that's not quite as reliable, then it might be time to think about switching website hosting services. Make sure you conduct thorough research and see what other people are saying before switching.
If you know you're on a reliable hosting service, then a few of the main culprits for a slow website could be large images (over 500kb), videos and unused plugins. Make sure you compress images before uploading them to your website so that they are under 500KB, but ideally, smaller the better (just don't compromise too much on quality). You can use an online image compressor to achieve this, such as Optimizilla. Also, don't upload videos directly to your website. Instead, upload videos to a hosting platform (like YouTube or Vimeo) and then embed them on your website.
On WordPress sites, in particular, unused plugins can slow your website down. Make sure you go through all of your plugins and remove any that are no longer in use or not essential.
However, site speed doesn't just affect your website in terms of quicker drop off rates. It can also tarnish your SEO and prevent users from even reaching your website in the first place. This is because site speed is one of the signals used by Google's algorithm to rank pages, so a fast website is good for SEO.
A slow website can tarnish your #SEO and prevent users from even reaching your website in the first place. #WebsiteTips
Click To Tweet
A slow website can quickly become a complicated matter, so if you can't seem to speed it up, it would be worth contacting a professional who knows what they're doing.
21. Website Security
It's critical that your website has some form of security to prevent hackers from accessing sensitive information. A key way to beef up your security is by installing an SSL certificate. This changes the "http" to "https" at the start of your URL. It used to only really be necessary for e-commerce sites. However, it's now best practice for all websites, especially business websites. It enables an encrypted connection between a visitor's web browser and your website, meaning any data being transferred is unreadable to anyone except for the server. This protects the data from hackers and identity thieves.
Browsers have started to add the wording "not secure" to the URL address bar if a website has not installed an SSL certificate. Google Chrome turns the 'not secure' words red and adds a red exclamation mark to the address bar if you try to enter data on an unsecure website. This is incredibly off-putting for visitors and will likely see them quickly navigate away for safety.
22. Analytics
Analytics aren't visible or important to your audience, but they are precious to you. They will tell you who your audience is, where they come from, the pages they frequent the most, and lots of other crucial pieces of information that you don't want to ignore.
If you'd really like to take a thorough dive into your website's analytics, you can install Google Analytics – a free web analytics service offered by (you guessed it) Google. This is a powerful piece of software that collects a magnitude of data that will help you to understand your site visitors like never before.
Google Analytics is a powerful piece of software that collects a magnitude of data that will help you to understand your site visitors like never before. #GoogleAnalytics #WebsiteTips
Click To Tweet
23. Search Engine Optimisation (SEO)
SEO is all about making changes to your site that enhance its attractiveness to search engines, such as Google. It can be quite a complex area to dive into. However, there are many basic things that you can do yourself to optimise your website's searchability. A number of these areas include:
Ensuring that all page titles and URLs are correctly named. No spelling errors! If possible, try to include relevant keywords.


Use unique title tags for every page of your website. A title tag is an HTML element that details what the title of a page is.
Use meta descriptions. A meta description is the text that appears in the search results under your title tag. It should provide a brief summary of the website and is approximately 160 characters long. Meta descriptions do not play a key role in Google's search engine ranking. However, they should not be dismissed because they play an important part in influencing the click-throughs to your website. And the higher the click-through rate, the more positive the impact on your page's rank.
Encourage inbound links. An inbound link is when an external website links back to yours. The quality of inbound links are a metric used by Google for determining the popularity of a webpage, so this is a good activity to encourage. You can help to encourage them by updating your blog regularly, writing guest blogs for other websites. You can also create infographics and publish them on your website, and link to other websites (often, you get what you give) which brings me onto my next point.


Use outbound links. These are the links that direct people from within your website to another website on the internet. They are a great way to encourage inbound links but not only that, search engine algorithms are set up to learn who you link to, and how. Ultimately, this helps to build trust in your website and to establish its credibility, meaning that a search engine will be confident showing your website as a search result. Just make sure you don't cram your content full of links. Instead only link where it is relevant, and only to high-quality sources.


Add alt text to all of your images. Alt text is the text used to describe an image and it is important for a number of reasons. First, if an image fails to load the alt text will be displayed in its place. This means that those visiting your website will be able to understand what is meant to be there, even though they can't see it. Second, search engines find it easy to understand the text copy on your website, but they struggle to understand images. But with the help of alt text, you can describe to the search engines what your image is showing, which will help show your website in image searches.
You've got to start viewing your website as an experience for its visitors.
If your business doesn't have a physical location, then your website is the replacement for that — and it must be just as clean, comfortable and welcoming as your store or office would be. Even if you do have a physical location, your website must act as a stand-in for that when people can't be there in person.
Yes, it really is that important.
_______________________
And if you're just starting out and want to know how to avoid those common website mistakes that everyone always seems to make, I've also created a list of my top 5 things NOT to do when setting up your website.

You can watch it here now!
And if you know you need more support when it comes to website design and function then join us in the Fempire Academy, check out our trainings and start to feel supported on your entrepreneurs journey. We're all waiting inside to help you thrive.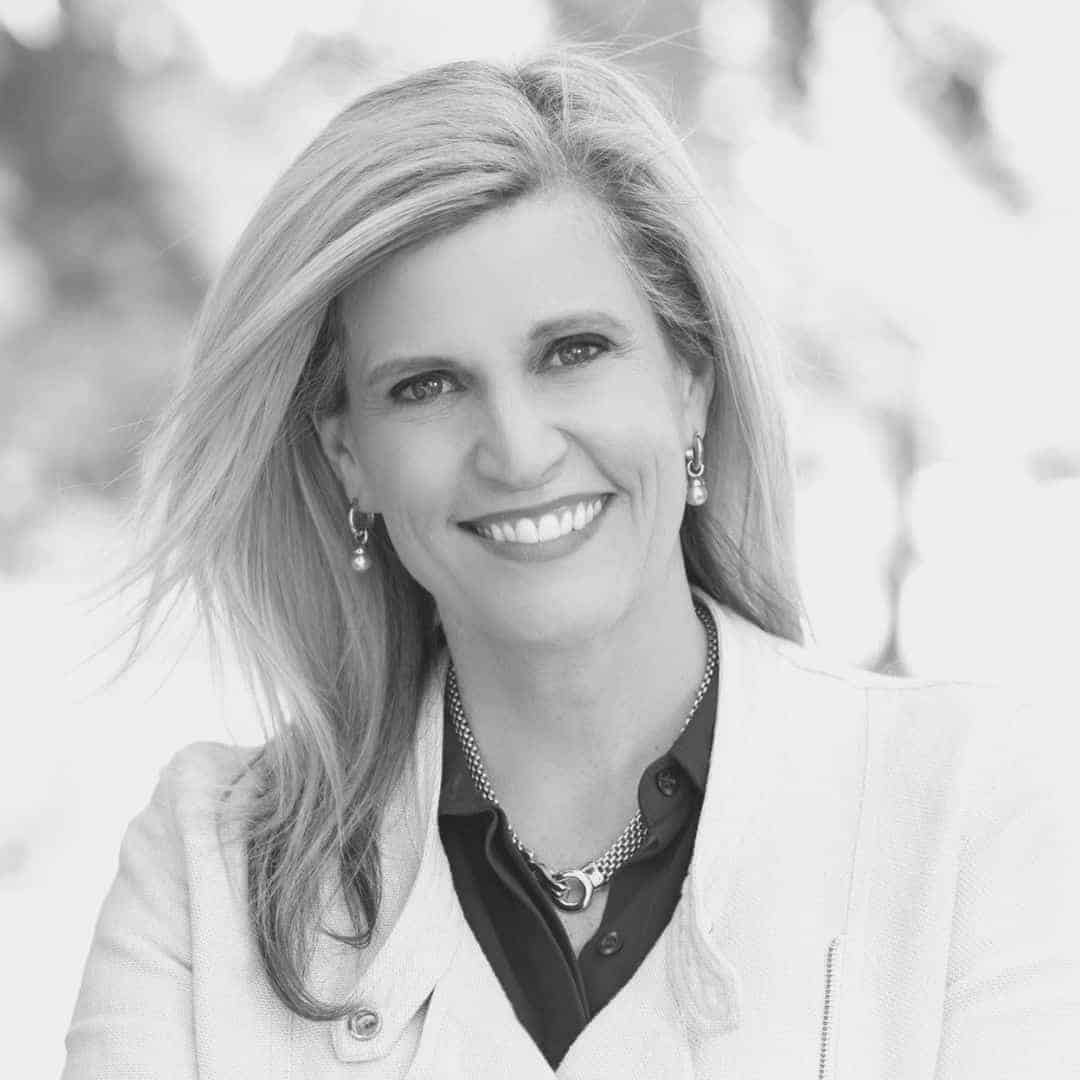 Marnie LeFevre is the Founder of Fempire. She is also a #1 bestselling author and marketing expert who has made it her mission to support women to achieve the success they deserve and to lead with confidence. She believes women can achieve anything with the right support and a sisterhood to back them up.