Apple told you to think different. Volkswagen said to think small. Samsung said to do what you can't. And Skittles just wants you to taste the rainbow.
Tagline, Strapline, Slogan…whatever you call it, your brand name isn't complete without one.
A good tagline should articulate the value that people can expect from your brand, while positioning your brand in the market. For small businesses who rely more heavily on print marketing, taglines are essential. They make it clearer to your customers, what exactly you're selling and help set you apart from your competitors. A bad tagline on the other hand, will cause you a ton of issues and surely confuse your potential customers. So, how do you create a powerful tagline that sells?
To create a great tagline for your business, you need to dig deep into your brand's identity. When done correctly, this will become a discovery exercise that helps you uncover the best of your brand.
To create a great tagline for your business, you need to dig deep into your brand's identity. #tagline #fempire #entrepreneurlife #slogan
Click To Tweet
Writing a tagline is a process that involves plenty of deep thought.
But how do we do this in just a few words?
Here are 5 questions you can ask yourself to help you to create a great tagline. For each question, I've also included a perfectly executed tagline example!
What is the main benefit that my brand will offer to my ideal customers?
Your brand may solve a number of problems, but every brand has one main benefit, and that benefit needs to be conveyed, clearly and concisely, with your tagline. Avoid witty language, double talk, and overly creative prose. This is not a creative writing contest—it's business, and the most valuable (and most clearly stated) benefit wins.
Don't Leave Home Without It (American Express)
On the surface, this tagline speaks of having 'money' on you at all times. On a deeper level, it expresses the idea that if you leave home with your American Express card, you won't need anything else (and implies that if you DO leave home without it, you'll regret it). It categorises the credit card as essential to daily life and surmises that when you have it on you, you have the benefit of spending without having to carry around a lot of cash.
How is my brand better than the competition?
By incorporating your USP into your tagline, you are essentially telling your audience how you are different (and therefore better) than the competition. The competitor should not be directly referenced, but if problems in the market are well-known or if a gap is felt, the implication will be well-received.
Skin First. Makeup Second. Smile Always (Glossier)
Glossier is a skincare and makeup brand that prides itself on supplying women with straightforward skincare products to suit any skin. Their tagline "Skin first. Makeup second. Smile always", is very well done.
It's catchy and it's simple but it still demonstrates their values and competitive edge. They make skincare the priority, and the phrase "skincare first" is a comment on how they position themselves differently to their competitors, many of whom promote makeup as a way to cover up skin conditions rather than fixing the underlying issues. They do this well as they don't bag out their competitors but still manage to convey their USP, and position themselves as a strong competitor.
What core values will my brand demonstrate?
Your best customer relationships will happen with those people who share your brand's core values. Avoid listing those values in your tagline, but rather tell people how your brand exercises those values. Your tagline should be short, sharp and simple. Use emotive language and clever prose to position your core values effectively.
Your #tagline should be short, sharp and simple. #slogans #fempire #womeninbusiness
Click To Tweet
Support A Classroom. Build A Future (Donors Choose)
This is a very clever tagline by Donors Choose, a crowdfunding platform that lets people donate to teachers in need. It demonstrates the organisation's brand values perfectly, and uses visual language that tugs at your heartstrings. This organisation is focused on bettering the life of underprivileged school children, and by using the term "build a future" they're creating a powerful call to action.
How is my brand language unique, and how can I incorporate that into my tagline?
Every brand has a certain way of speaking—or at least it should. Think of your brand as a person. What would they look like? How would they sound? These are the types of questions that will help you determine what makes your brand unique. You can then harness that language and use keywords and phrases in your tagline.
Just Do It (Nike)
This tagline goes far beyond the quality of sports equipment that Nike sells. It incorporates the desire to win—to succeed—that all passionate athletes share (including the professional athletes who wear Nike). It uses the competitive, almost aggressive tone that Nike is well known for. However, think carefully before using a command, as Nike have done, in your own slogan. Nike is such a popular brand and this is such an iconic tagline, that customers are willing to overlook the forcefulness of it. With smaller, newer brands, you will want to start off with something softer, and more straightforward.
What will people find most memorable?
What do people remember about you? Do they remember about your brand? Use the answers to these questions to bolster the memorability of your tagline. The more memorable your tagline, the better. You want people to remember your brand, come back to your business, and recommend you to their friends. 
The Happiest Place on Earth (Disneyland)
With one of the best known, and most successful taglines, Disneyland managed to create a movement with their "the happiest place on earth" slogan. Every little boy and girl wants to go to Disneyland, I mean who wouldn't want to visit the happiest place on earth? It does exactly what Disneyland wants, evoking a feeling of warmth and wonder with both potential and previous visitors. It's memorable, emotive, and has been intrinsically linked to the Disneyland brand.
A Great Tagline Is An Important Part Of Your Brand
If you ask yourself these questions, they will give you a broader understanding of your brand and the key things you want to highlight when writing a great tagline. Put the effort into puzzling out your brand identity, and you'll be better-equipped to write your brand's tagline.
When a tagline embodies the multifaceted essence of your brand, it's impenetrable, and will set you above your competition. Think of the Nike tagline – Just Do It. Do you know it off the top of your head, without even thinking about it? Probably. Now can you recall the Adidas tagline?
Both are popular, leading sports brands but I'd suggest Nike has more of a cult following and that their tagline sums up their brand ideology beautifully. And just to sate your curiosity, the Adidas tagline is Impossible is Nothing. Meh. Doesn't quite have the power behind it, does it?
A mediocre tagline is a forgettable tagline.
No pressure right?! It's a harsh lesson to learn, but a necessary one. This isn't something you can think about, decide is too hard, and never look at again. Put the effort in and I know you'll find a great tagline that will capture the hearts and minds of your ideal clients. 
Questions are sure to arise as you move through this challenging, but enlightening, process so you need to think about your tagline carefully.
If however, you've asked yourself these questions and are still struggling with ideas for your tagline, you can find inspiration online. Tagline generators such as Shopify, can help you get the creative juices flowing in order to find your perfect tagline.
I hope this article helps you feel better-equipped to write your brand's tagline! It's a time-consuming, yet enlightening process, and will ultimately give you a deeper understanding of your business.
Are you up for the challenge?
Do you have a tagline you're proud of? If so, let us know in the comments below!
We'd love to hear from you! xox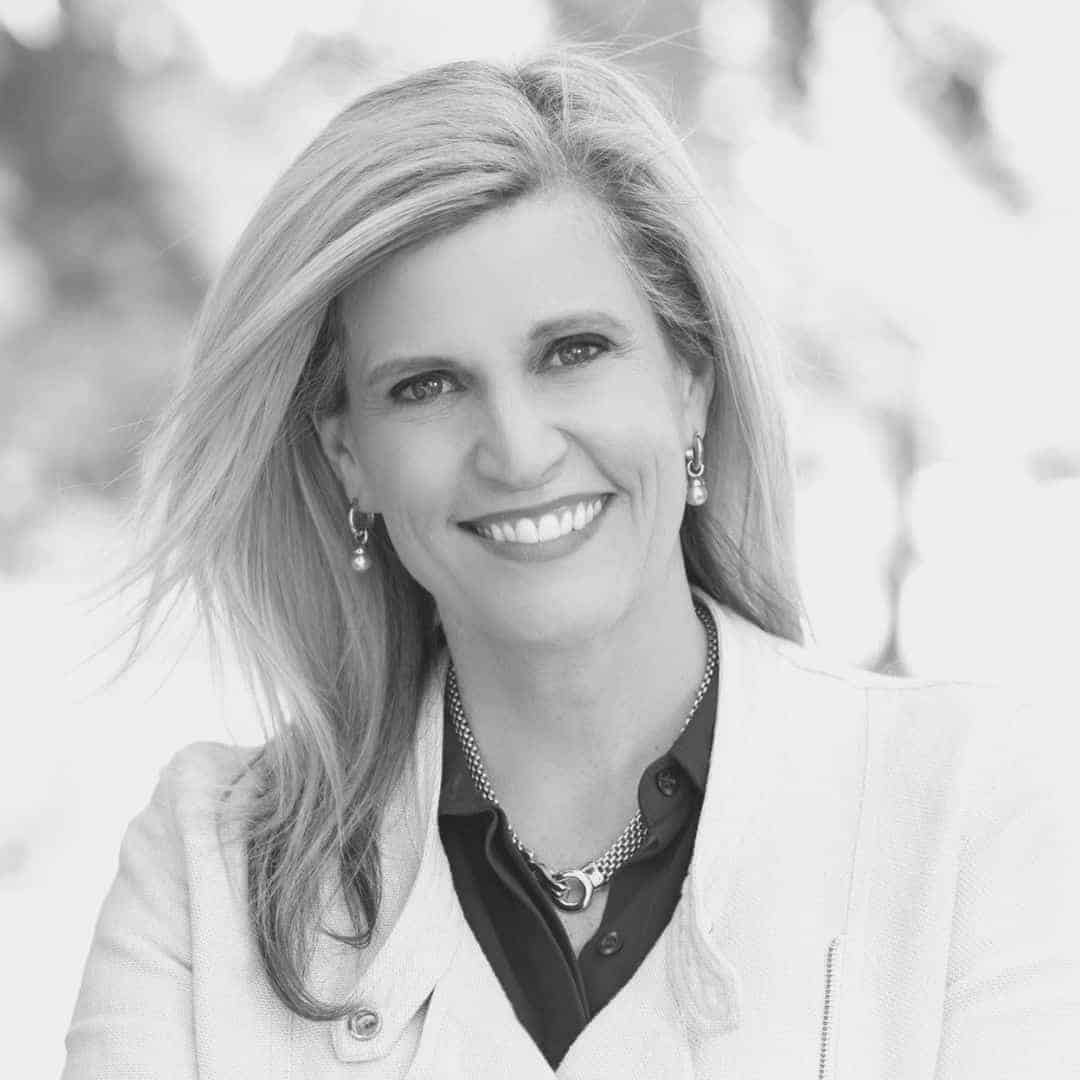 Marnie LeFevre is the Founder of Fempire. She is also a #1 bestselling author and marketing expert who has made it her mission to support women to achieve the success they deserve and to lead with confidence. She believes women can achieve anything with the right support and a sisterhood to back them up.