How fabulous would it be if you had the ability to write magnetic headlines and titles? So compelling that you could practically convert people with that one line?
I have great news!
With just a few simple pieces of advice, you can be writing your own compelling, provocative title for your next article, eBook or blog post.
All you'll need is the advice I'm about to share.
The Magnetic Headline Formula
Most small business owners underestimate the power of the headline. If you have ever shared an article on social media, you know that most people will comment on that article without having read it. They establish an opinion based solely on the title.
Some experts have said that four times more people read just the headline than the article attached to it.
Click To Tweet
There are two things we can learn from this behaviour: 1) A more compelling headline might get more people to read the content and 2) Even if they don't read the content, the headline has a very important job to do for your business.
Of course, reading just the headline isn't ideal; you want them to continue so they'll click and be converted. However, if they're only going to read the headline, no matter what, then you've always got to be thinking What kind of impression do I need to make with my title?
So what will you say with your headlines—even to those people who won't bother to open the article? And how will you convince them to read on, even if they typically wouldn't?
I have compiled some pieces of advice for writing titles and headlines that are simply irresistible. Not every headline can employ each tactic; however, all the good ones use at least one.
Speak to your Ideal Reader
Who is most beneficial to your brand? That's easy: It's the person who's not only suffering from the problem you're solving, but who is ready to take the steps necessary to solve that problem. No matter if it's weight loss or financial freedom—your headline must say exactly what they've been waiting to hear.
Make a Promise
Does this mean that your headline should read I Promise to Give you a Great Recipe for Flan? No. The promise should be implied. As with every piece of marketing, your title should tell people what they can expect. For example, This Scientific Breakthrough is Proving that Ice Cream BURNS Fat. Now, of course, you've got to deliver on that promise. No click bait and switch!
Announce Relief
When you're writing your title, think about the person who's been searching for the information for months…even years. They're like a parched soul wandering in the desert, and the information you're sharing is their oasis. How will you announce it to them? How will you get them to jump up and shout, "At Last! Relief!"?
Challenge a Long-Held Belief
Everyone knows the sky is blue. We can see it with our own eyes. But what if, whilst scrolling, you come across a headline that reads, Ground-Breaking Research Determines Sky is no Longer Blue? Would you feel compelled to open that article and learn more? Challenging the status quo is a method that journalists have been using for centuries to hook readers—and it still works.
Demonstrate Urgency
How many people leave an article unread, with the intention of reading it later? A whole lot of them, unless you make it clear that they must read it now! I do not have a definitive statistic on this one; however, I would venture to say that very few people will scroll past a piece of news or information without reading it…and still find it compelling enough to come back later. That's why a headline that screams Read Me Now! will always be more effective than one that gives people the impression that they have time.
Offer a Reward
When marketing, we've got to highlight the benefits of any given product or service. Headlines and titles are no different. It should be clear to the reader what they can expect to gain by reading the article. For instance, Busy Mother-Turned-Millionaire Shares Secret of Success practically promises that the reader will have a method for getting rich when she's finished. Again – no click bait! You've got to deliver.
Be Emotive
By now, you might already know what emotions drive your ideal customers to action. Do you need to remind them about the pain they're in? Or do you need to give them a taste of how they will feel after they've used your product? Whatever emotion moves your particular target market to action, use words in your headline that will stir up that emotion. If you own an adoption agency, something like, A Precious Baby is Waiting to Complete your Life, just might stir up enough emotion to get people to click on your blog post.
Inspire Agreement
The funniest comedians are funny because they say the things we all know, but haven't yet found the words to express. A great headline can do the same thing, causing a reader to nod her head in agreement (and amazement)…and then click.
Draw an Unexpected Parallel
Sometimes, we have separate problems or pains that we don't associate with one another…until you draw attention to a parallel, and things start to fall into place. If you can do that with just one headline, how can they resist reading the rest? An example? Your Husband's Snoring is Causing you to Gain Weight. You know they're going to click on that one.
Add Intrigue
You know that feeling you get when someone says, "Never, ever push this button"? You want to push it, just to find out what will happen. Well, your headline can have the same effect on readers. Think about the one thing they want more than anything else and then, in a savvy way, tell them they should only click on this headline if they're ready for everything to change…forever. This will Make you Dump your Financial Advisor is one example.
Talk Numbers
You've seen headlines like these: Top 10 Expert Make-Up Application Tips and The 3 Ways Grocers are Changing your Shopping Experience. People are attracted to the content on the other end of these headlines for a few reasons: The article already sounds structured and easy-to-follow, you're promising something specific, they expect bullet points (for skimming), and numbers appeal to the psychology of organised people.
Claim Something Bold
This one can be tricky. You must be careful not to make claims that you can't fulfil; whilst still causing a shock-and-awe movement grand enough to get the click. Start by pinpointing the one thing your business does better than anyone else. You know, the thing that amazes your clients and keeps them coming back. Then write a headline that makes an honest claim others wouldn't dare to make.
In conclusion, your headline or title has to reach out of the computer screen, or off the shelf, and grab your ideal reader by the throat. Even if they pass on by, it must haunt them until they go back to find it again.
It really does have to be that powerful.
Want to hear how others are writing magnetic titles? And compelling their ideal readers to click with persuasive headlines? Head over to the Fempire Academy forum, where the conversation is always positive, supportive and intriguing. And don't forget to check out the menu of live events hosted by Fempire — because transformation is always more profound when in happens in-person!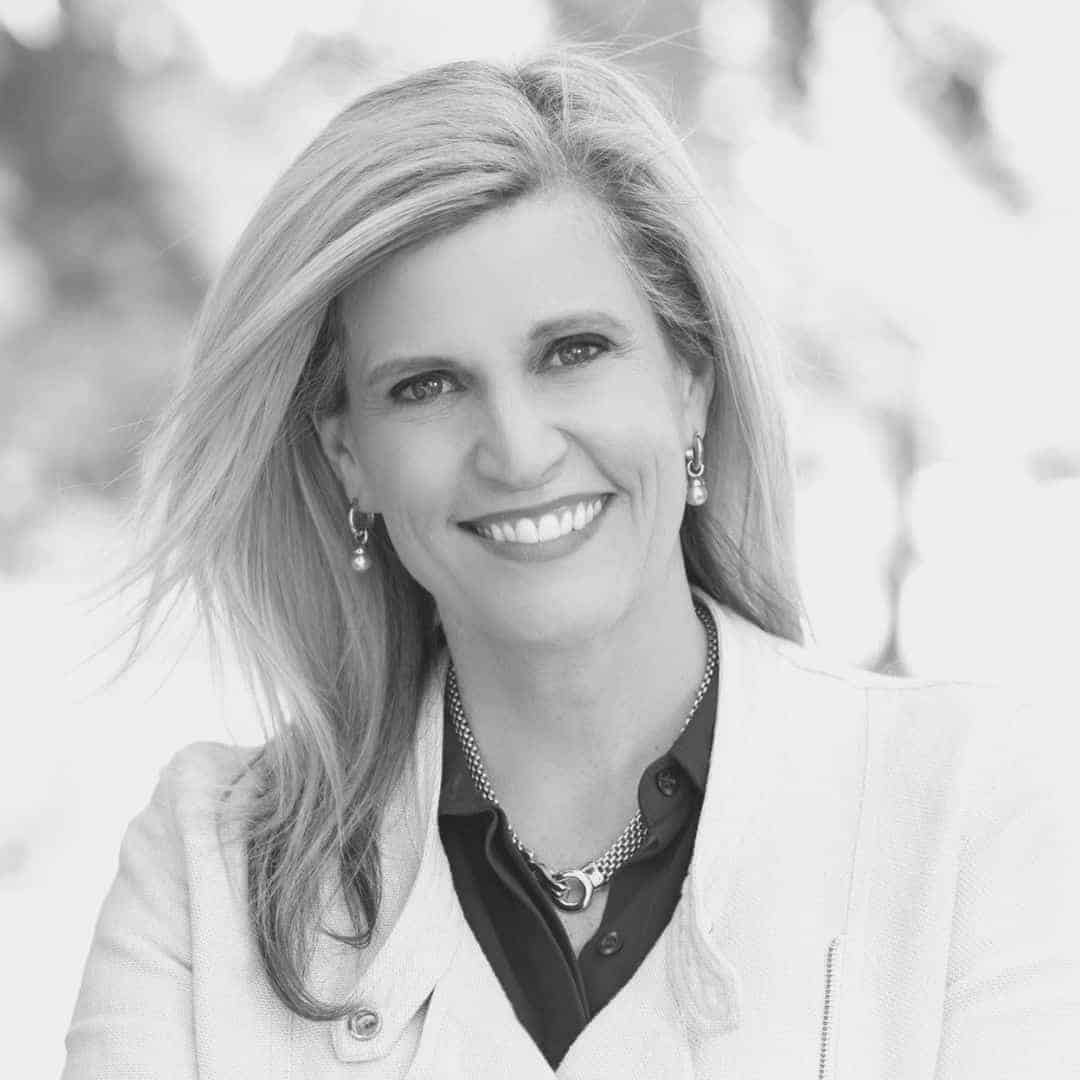 Marnie LeFevre is the Founder of Fempire. She is also a #1 bestselling author and marketing expert who has made it her mission to support women to achieve the success they deserve and to lead with confidence. She believes women can achieve anything with the right support and a sisterhood to back them up.